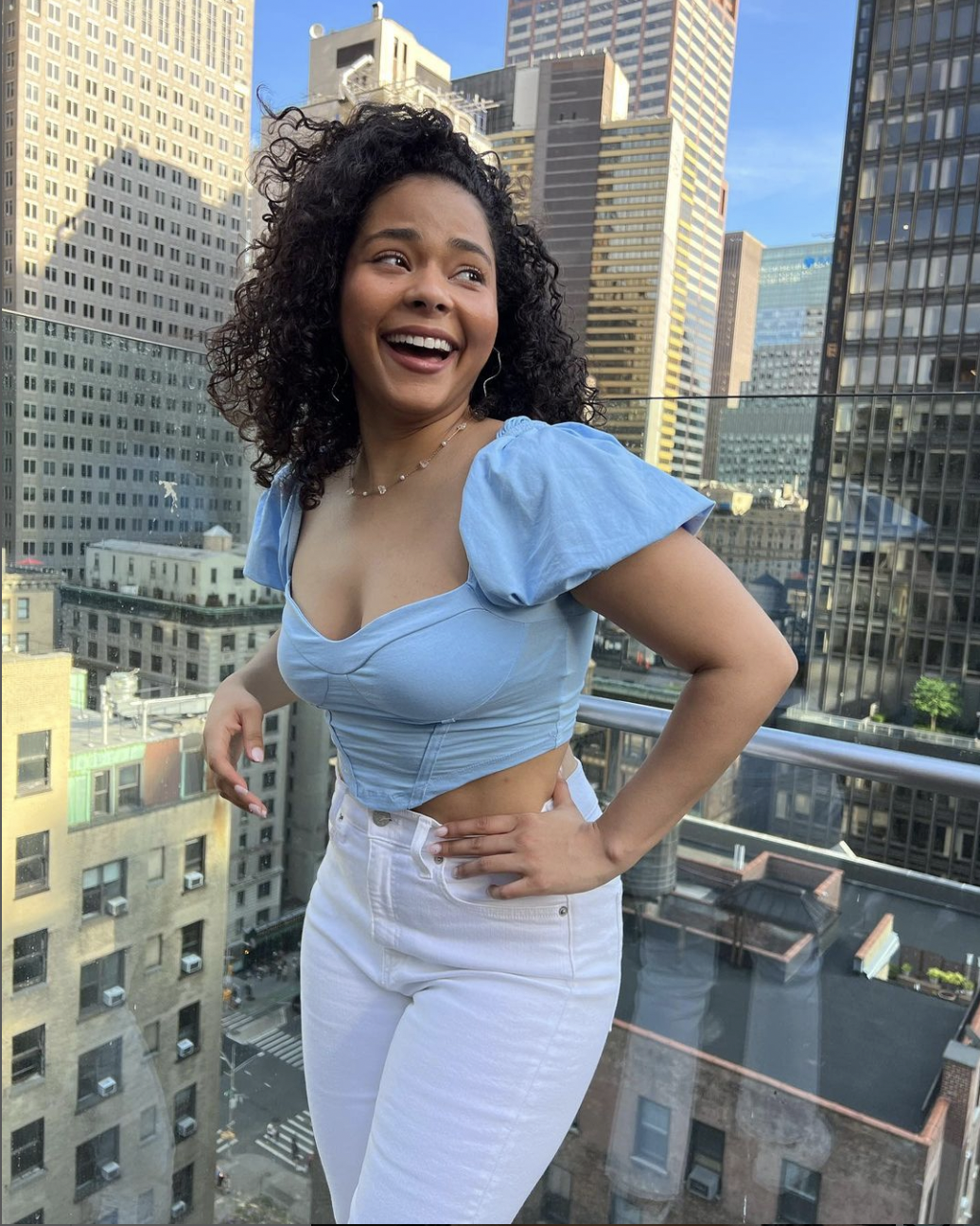 This Laner of the Week is first generation Dominican, and grew up in New Jersey! You'll find her with a great energy, contributing to the Team while on the Lane in NYC. She loves a good laugh, acting, making music, and enjoying a good meal with those closest to her. Thinkin' it's time we learn a bit more..!
What do you like about Mustard Lane or just working events in general?
I love that each experience is so unique and it's never nearly the same twice.
When you're not on the Lane doin' Laner things…what are you up to?!
I'm most certainly at a rehearsal or eating a bag of chips somewhere.
Favorite restaurant or food?
PIZZA.
What is one of your goals for 2023, besides being Laner of the Week?
To sing, "Alien Superstar," as loud as I possibly can at the BEYONCÈ concert.
Name a place you'd love to travel to. And why?!
Italy. For pizza. And also because..it's Italy!
What's your favorite way to spend a day off?
Sleeping.
Do you prefer podcasts or books? Favorite one?
Eeek. Both. Depends on my mood!
What's your hidden, non-Laner talent?!
I can pick stuff up off the floor with my feet…
If you could have your dream job tomorrow, what would it be?
I would be cast in the new Barney film opposite Daniel Kaluuya.
What's an essential part of your daily, Laner routine?
Calling my sister.
What life lesson did you learn the hard way?
How to save money.
What is your favorite family/friend tradition?
Noche Buena.
What's a brand or event that you would love to represent or work should the chance ever arise?
CHANEL.
What inspires you most to be your best Laner self?
Seeing other people make their way through life.
To learn more about Milbellyn, check out her instagram @Milbelynn.
Check out last week's feature!