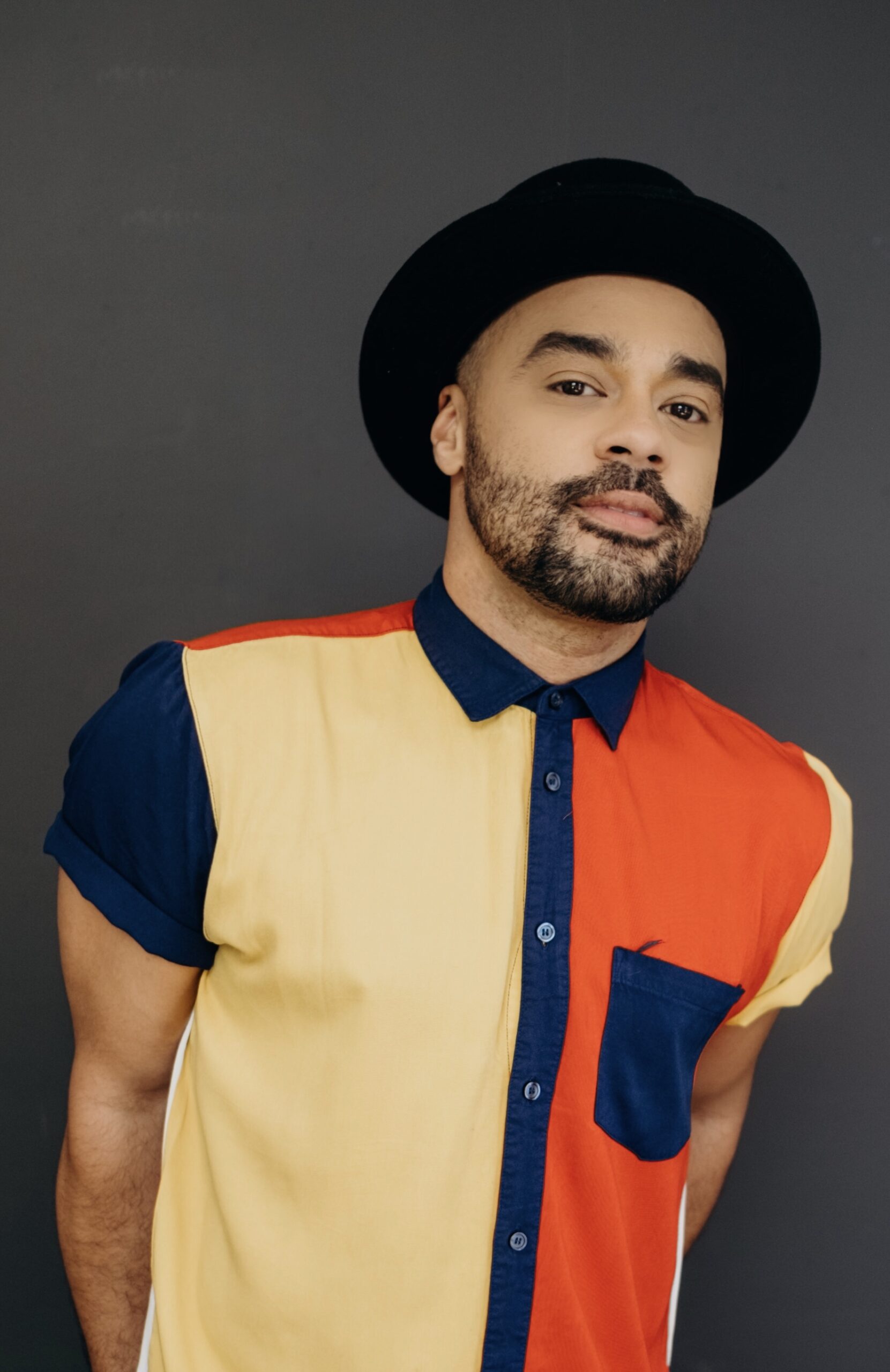 Mikey is our Laner of the Week! He's from Fort Worth, Texas but has lived in NYC for seven years! He's a lover of cooking, hiking and solo movie dates. But this multi-hyphenate stays busy as an Actor-Singer-Dancer-Director-Choreographer-Producer! Mikey has performed on the MTV Movie Awards, toured, danced on MTV commercials, for FIAT, Little Women Dallas, A List Dallas, and even appeared on Dance Moms.
Mikey's about to begin rehearsals as Associate Director/Choreography Supervisor for Jay Armstrong Johnson's, I Put A Spell On You LIVE at SONY HALL, benefiting the Ali Forney Center, a full-service organization for LGBTQ+ youth to protect them from homelessness. Hint hint: GET YOUR TICKETS!
What do you like about Mustard Lane or just working events in general?
I love how diverse the events are! Every single event I've worked has actually been so much fun. I've made some really great friends working events with ML!
When you're not being a Laner…what are you doing?!
I also work for a Cardio Dance Fitness Studio called 305 Fitness! So you can usually catch me there shaking my butt and breaking a sweat! I enjoy going to an afternoon movie or spending time exploring the city.
So, on your explorations.. have you found a favorite restaurant or food?
Flippers!! Have you ever had a Japanese soufflé pancake??? HEAVEN.
What is one of your non-Laner goals for 2023?
SURVIVE?
Name a place you'd love to travel to. And why?!
Greece!! The beaches, the food, the people… it looked fun in the Mama Mia movie?
You've got a day off from being Laner of the Week..how do you spend it?
At home, in my PJ's doing absolutely nothing.
Do you prefer podcasts or books? Favorite one?
"You chose books, I chose looks." …Kidding. Umm Books! Radical Acceptance: Embracing Your Life with the Heart of a Buddha, by Tara Brach, is my fave!
What's your hidden talent?!
Not having a mental breakdown yet. 😉
If you could have your dream job tomorrow, what would it be?
Performing on Broadway, and/or being part of an Associate Team for a Broadway show. Or maybe owning my own theater one day?
What's an essential part of your daily, Laner routine?
Taking a moment to just BREATHE! We live in a society that praises productivity over mental and physical wellness…. Take a couple minutes and just BREATHE, be present…it's a GIFT!
What life lesson did you learn the hard way?
I've had several set backs and life lessons growing up but it's made me wiser. The biggest lesson I've learned is to trust that everything happens for a reason…the good, the bad, the ugly…but you have everything inside of you to learn and grow from it, if you choose to. Trust the timing of your life and release the need to control it…Thank me later 😉
What is your favorite family/friend tradition?
I don't have many of these, but Friendsgiving on Thanksgiving Day is one of my favorite traditions. Waking up early, having brunch, watching the Macy's Thanksgiving Day Parade (last year I was dancing in it so I missed brunch), then cooking all day and celebrating Thanksgiving together!!
What's a brand or event that you would love to represent or work as a Laner, should the chance ever arise?
Ooooh this is a tough one…maybe a collab with Celsius…I'M OBSSESSED!
What inspires you most?
Humanity's resilience. Man, life is hard but we keep pressing forward, right?!
To learn more about Mikey, check out his instagram @Oohmikeyy!
Head to our September blog post about the US Open!