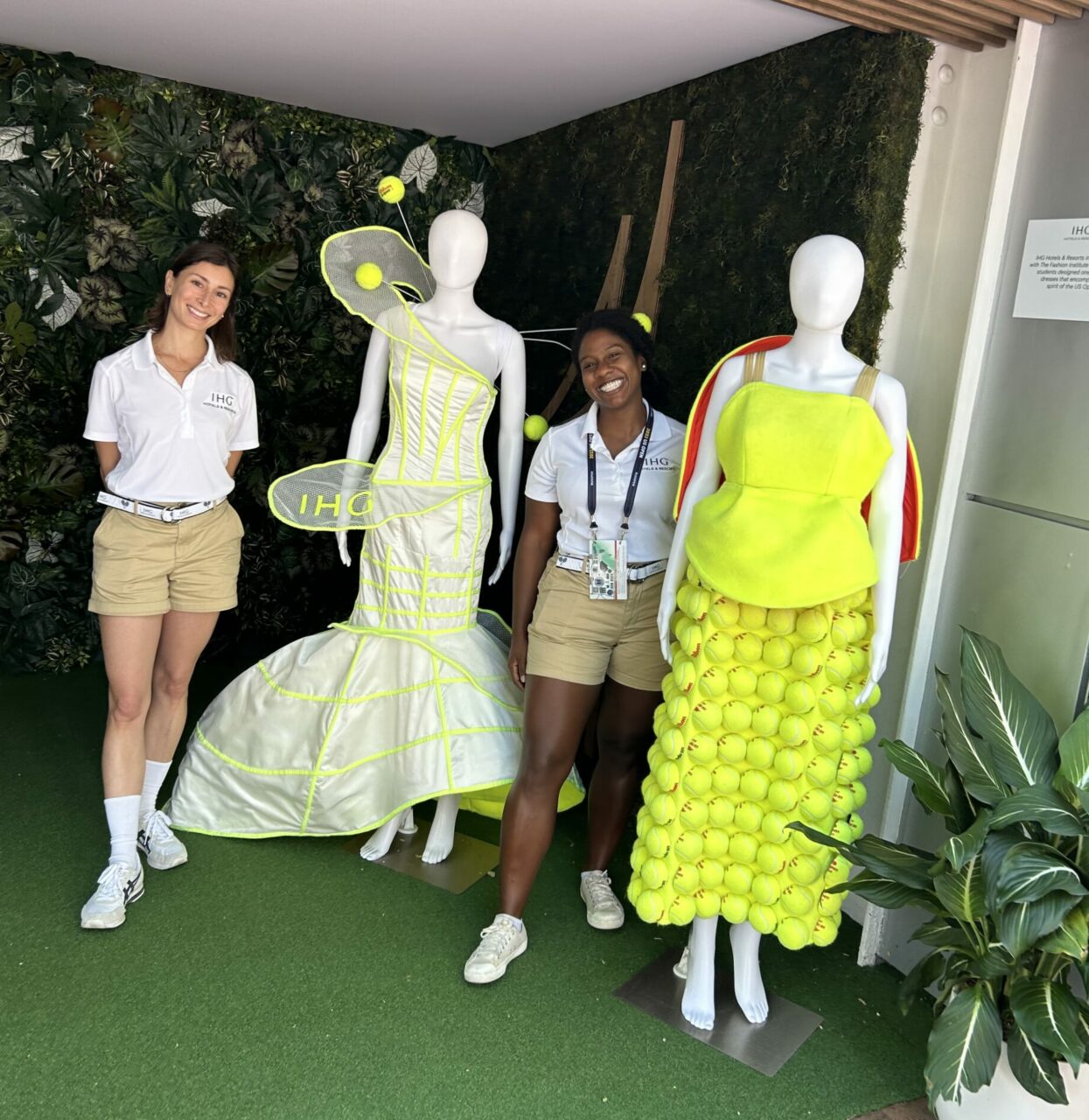 Every gig-worker in New York City knows about this annual tennis event, and Laners are no exception! As a multi-week event with hundreds of brands, vendors and moving parts, the US Open is a mecca of Brand Ambassador work.

In the past, Mustard Lane has staffed the baristas for Lavazza's coffee stand. This year, we provided staff for two different aspects of the US Open, both for IHG Hotels!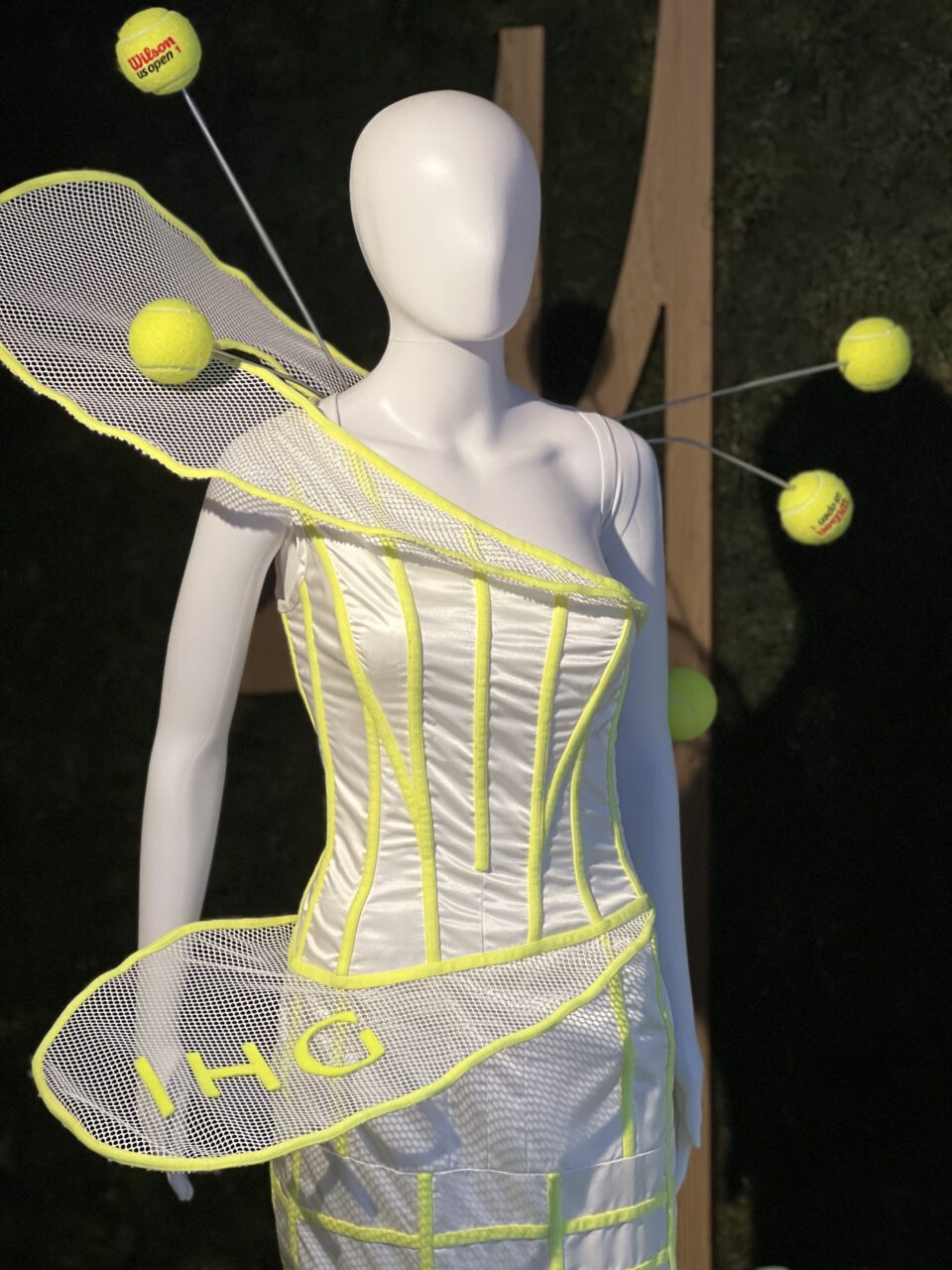 To kick things off at the US Open, for the IHG Opening Party, one of our fabulous Laners was there to model! …It all goes back to this: in celebration of this year's US Open Championships, five Fashion Institute of Technology students designed gowns that were inspired by Wilson and IHG (the official tennis ball and hotel partner of the US Open). These garments were created and put on display around New York City, as part of a contest sponsored by IHG Hotels and Wilson.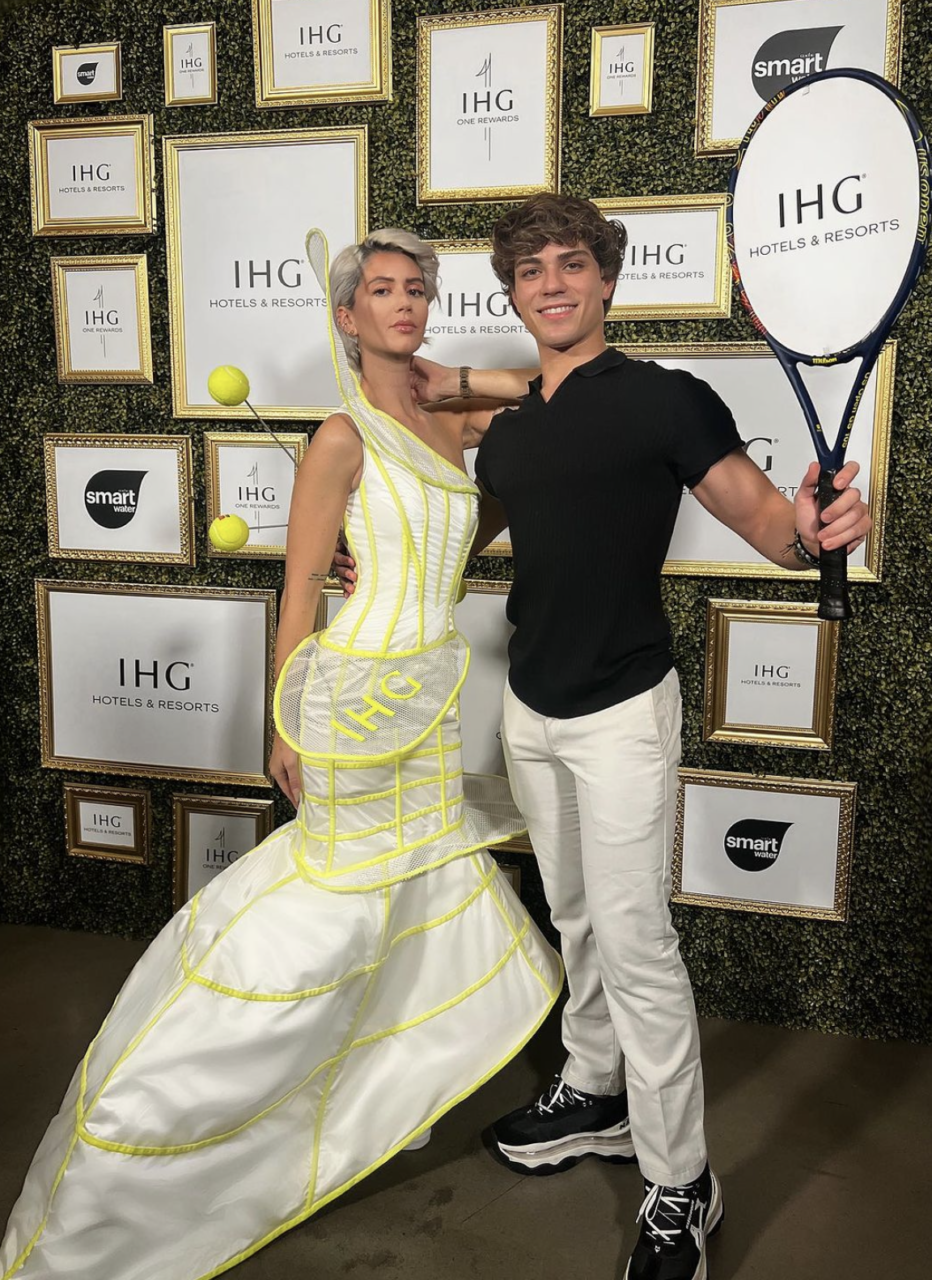 This year's design winner was Daniel Bochkov! He'll be graduating with the Fashion Design class of 2024. He had the chance to show off his winning creation at the IHG US Opening Party. Our seasoned Laner modeled this statement piece! The outfit is a stunning and innovative representation of tennis. Our Laner got to meet and work with Daniel to bring his creation to life.
IHG One Rewards
Meanwhile, we also had Laners at the IHG Rewards Desk every day! Sporting a clean, white polo and khaki shorts, Laners were there to extend the IHG Service to passersby and Rewards Members. There was a massage therapist onsite, and guests were able to sign up for free five minute massages! Additionally, for IHG One Rewards Members, there were free drink tickets. These could be redeemed at the cool, refreshing Lemon Bar. Laners greeted them and helped them get their free cocktail, titled, "Game, Set, Match!" A luxurious, relaxing booth for all!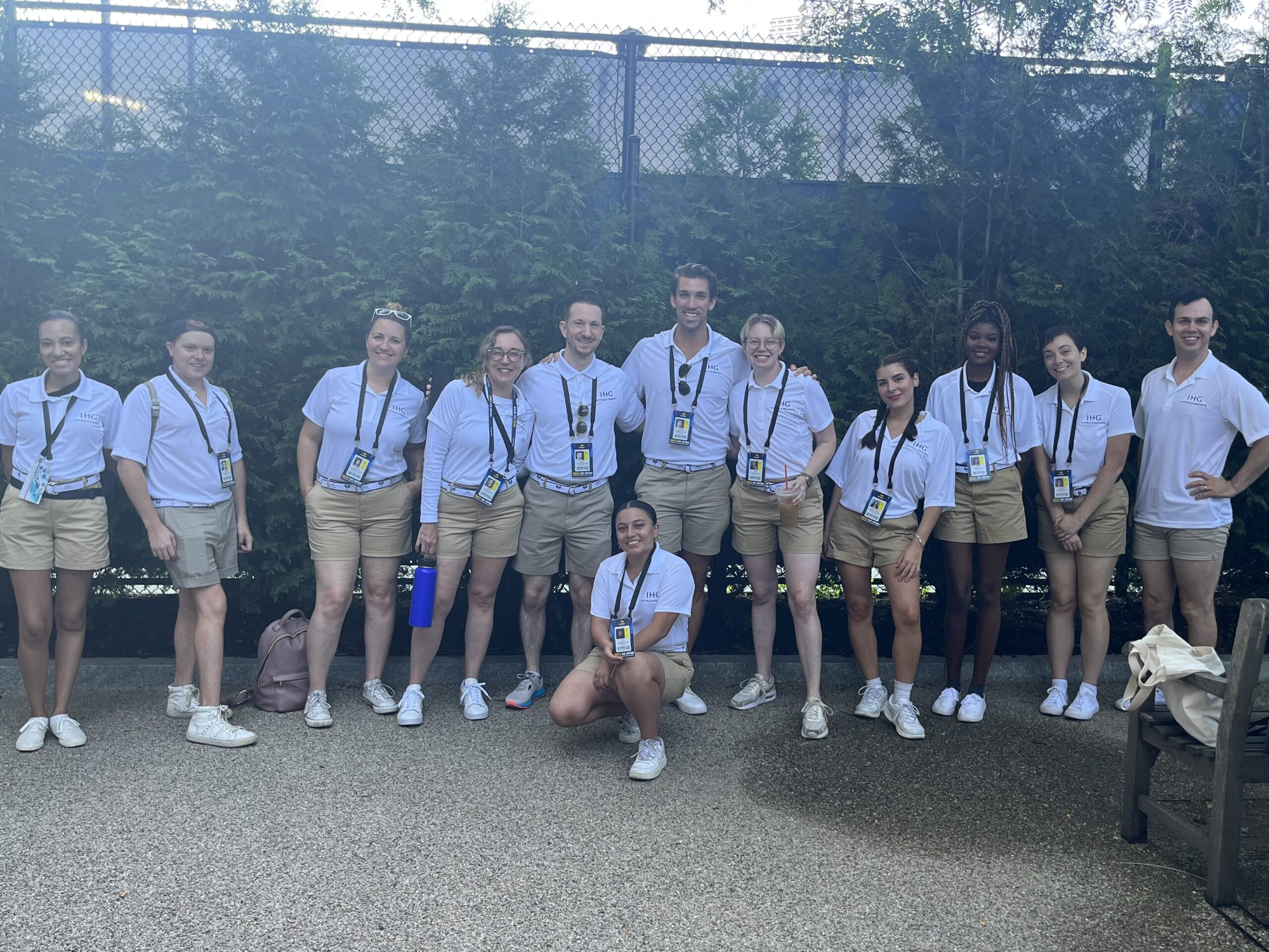 One day, we had sixteen Laners at the US Open, dressed and ready to hand out free cooling towels! It's always hot and steamy for US Open season, so this was a nice gift for attendees. Naturally, they went quickly! This kind of Brand Ambassador work is our bread-and-butter, so you can bet that our Laners were there with a smile and a welcoming presence.
The US Open was a success! It's always a nice end to the summer season. And now: we gear up for the Fall! Lots of fun times on the horizon…
Check out our Instagram @mustardlane to see everything we're up to!
Be sure to catch our latest Laner of the Week feature!