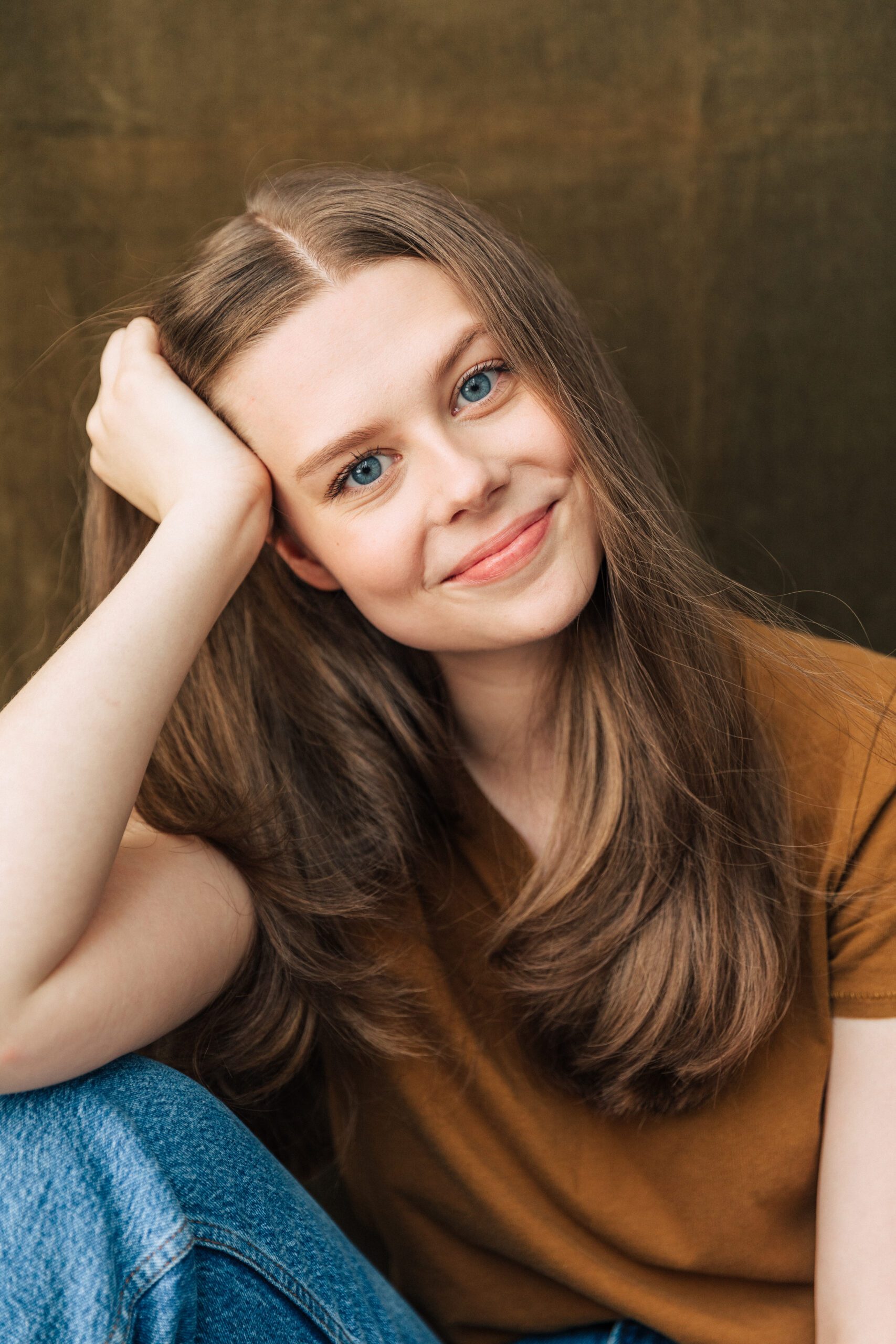 Originally from smalltown Mt. Carmel, IL, this Laner of the Week moved to NYC in 2021! Outside of being a Laner, Josslyn is also an actor. She's currently on contract in Miami as Ariel in The Little Mermaid! Josslyn's also a big fan of chocolate milkshakes and is on the hunt to find the best one!
What do you like about Mustard Lane or just working events in general?
My favorite thing is connecting with people in the community! When they are excited about an event, that makes me even more excited to be doing my job!
When you're not working as a Laner…what are you doing?!
Probably filming self-tapes!!
Favorite restaurant or food?
Probably Italian…The Perry Club in the West Village is the bomb!!!
So you're Laner of the Week…any other goals for 2023?
Book a national tour!!
Name a place you'd love to travel to. And why?!
Australia!! I've never been outside the U.S. (besides Canada to see Niagara Falls when I was 12), and I think it looks like a beautiful country. I want to go explore!
What's your favorite way to spend a day off from being Laner of the Week?
Sleeping, going to the gym/taking a yoga class, and watching a silly reality tv show!
Do you prefer podcasts or books? Favorite one?
Podcasts for sure. No shame in saying I'm an Office Ladies fan!!
What's your hidden talent?!
Probably that I can talk with my mouth closed!
If you could have your dream job tomorrow, what would it be?
Oh, a Broadway actor, darling!
What's an essential part of your daily Laner routine?
This is new for me: but skincare. Got to get that retinol and SPF in!!
What life lesson did you learn the hard way?
Hmm. Probably that I shouldn't sacrifice my own mental health for someone else's happiness. Iykyk.
What is your favorite family/friend tradition?
I go shopping every year with my best friend on her birthday (New Year's Day)! Best way to start the year.
What's a brand or event that you would love to represent or work for as a Laner, should the chance ever arise?
Happy Hippie Foundation! Miley Cyrus is the founder, and their mission is to fight injustice for LGBTQ+ homeless youth. The best organization filled with lots of love and light.
What inspires you most?
When I read poetry, I feel extremely inspired. Poetry is a brilliant art form that I admire, so whenever I read it, I feel inspired to be the best I can be in my own preferred art!!
To learn more about Josslyn, check out her instagram @jossygirl11.
Check out last week's feature on the art exhibit we hosted!