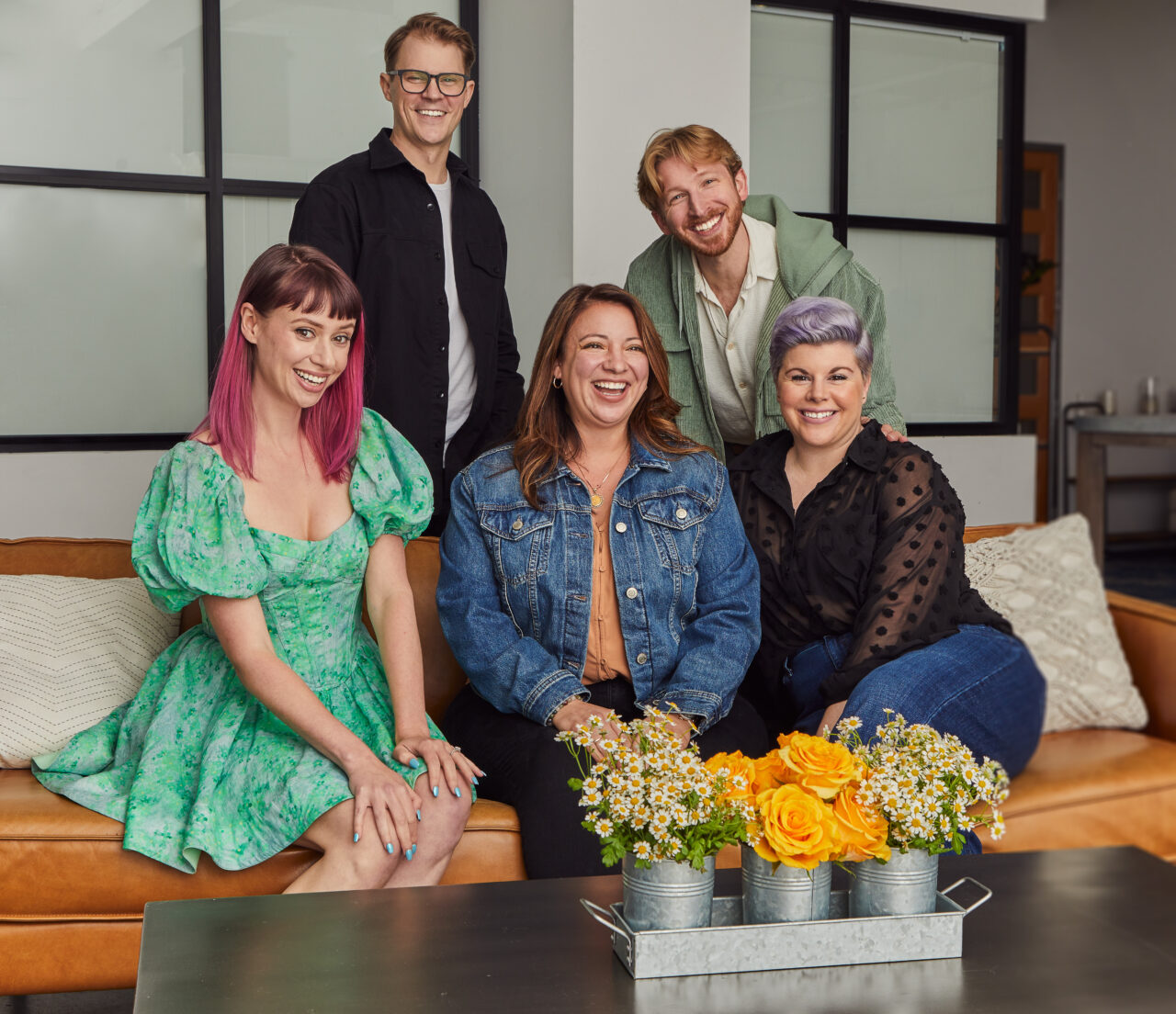 This month, we're featuring the people behind the scenes…our Internal Team here at Mustard Lane! Enjoy Part Two!

First Up: Susie!
In the words of the Angry Caterpillar from Alice in Wonderland, "WHO-R-U?!" Tell us a little bit about yourself and what you do for ML!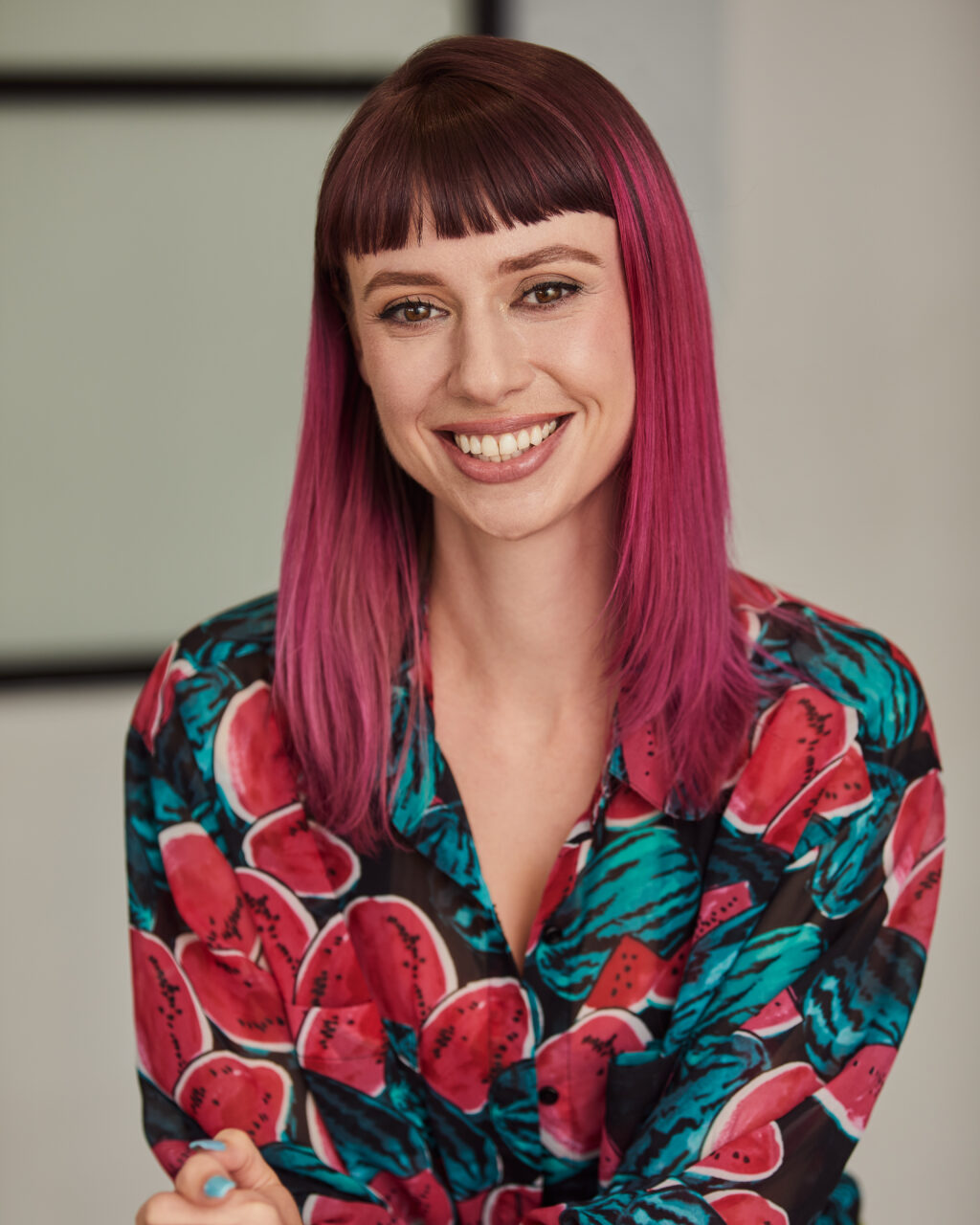 Some of my duties include communicating with our clients to gather event details, creating quotes and invoices, building events in our internal staffing system, and booking and communicating with our Laners to ensure they have all of the necessary details to be set up for success.
I absolutely love when I see an event through from start to finish and our Laners and the client are both really happy about their experience. I also LOVE getting to see event pics after events are completed! It's so satisfying after coordinating all of the logistical details.
When did your journey with ML begin?
My jouney with ML began just over 10 years ago in September 2013. I was a recent college graduate with a BFA in Musical Theater. A friend/coworker from another job referred me to work for ML. I met the big boss, Kristal, who conducted my interview herself! I have been obsessed with ML ever since. I am a Kristal + ML super fan!
Ok…fave ML Memory..Go!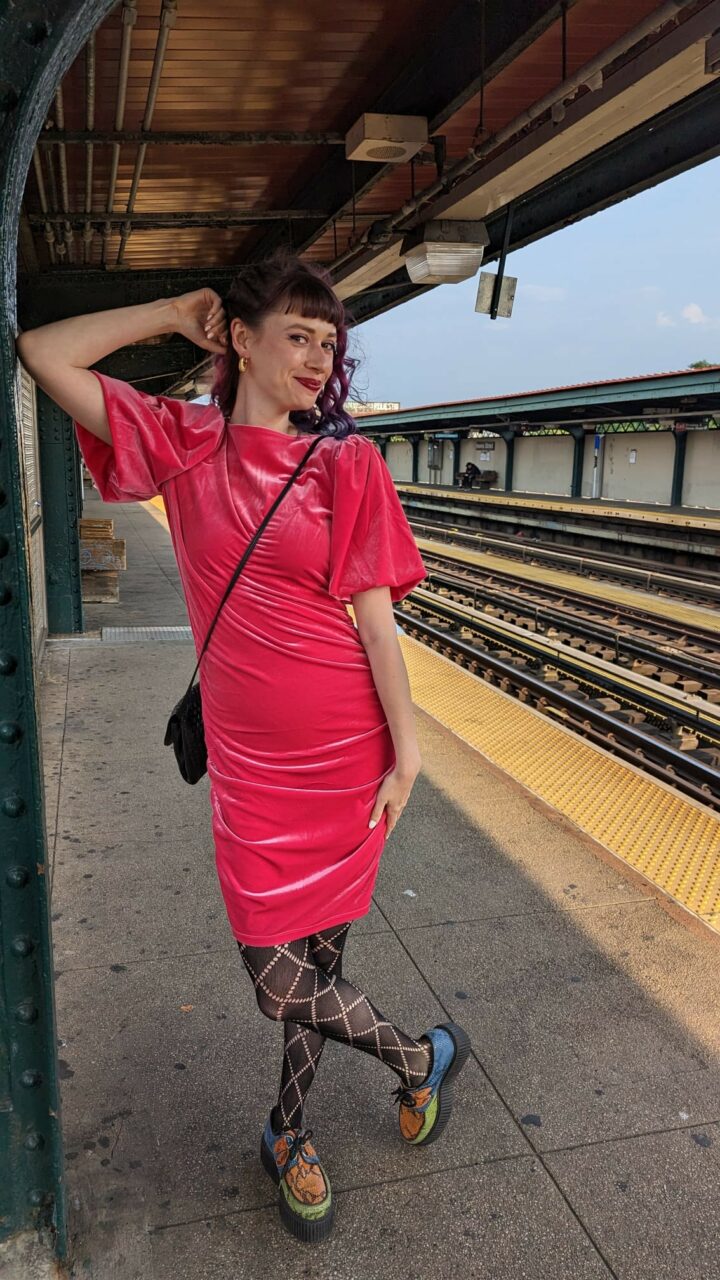 One of my favorite ML memories looking back over the years, was my first shift working with my now, ML Internal Team colleague & friend, Jillian. I was new to the Lane in 2013, so I got paired up with Jill, an ML veteran already, for a flyering shift for Fresh & Co. on the corner of 34th St. & 7th Ave outside of Macy's. From the moment we met, we started gabbing away (& working very hard OF COURSE) and by the end of that shift we knew each other's life stories. After these 10+ years on the Lane, I feel so lucky that I get to work with and have a friend as caring and hilarious & Jill. :')
When you're outside of the Lane, but not quite Off the Lane, what're you up to?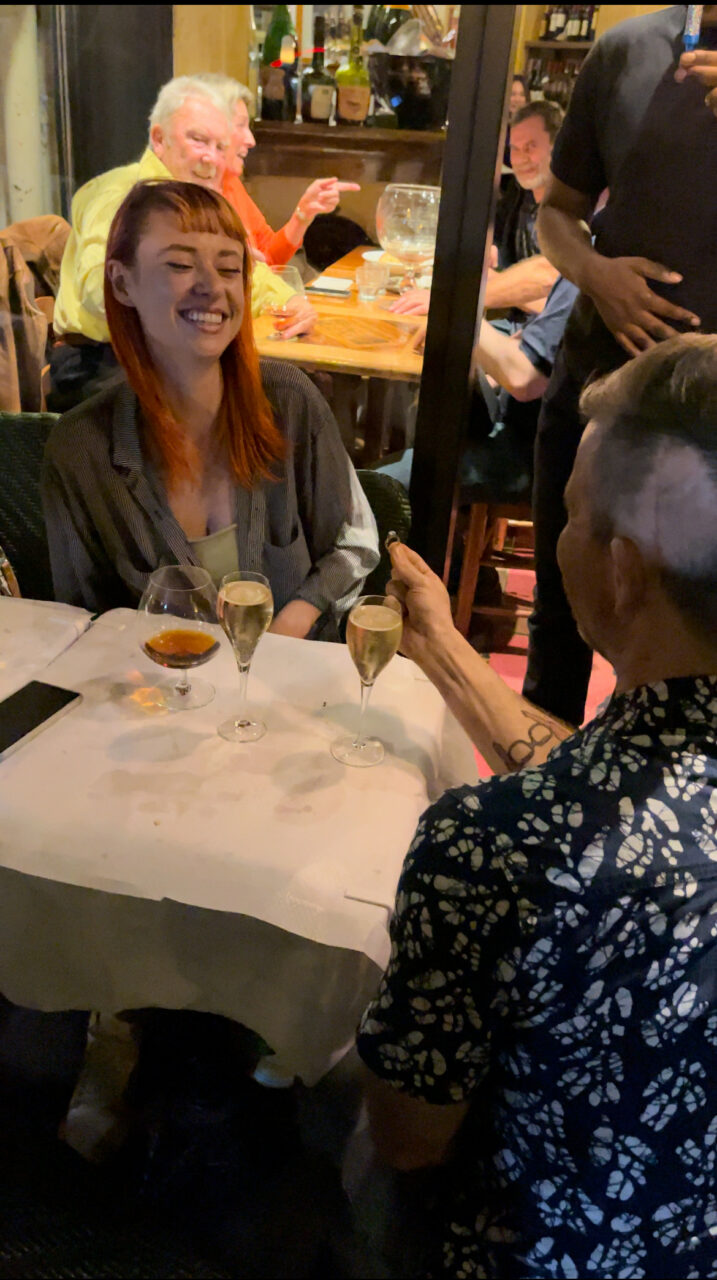 These days I'm plugging away, planning my wedding which is coming up this January. I just got back from a week in Paris with my fiancé, Sam where he proposed to me. (I proposed to him first in June, but he was already planning to ask me on this trip so we're double engaged now!)
What're you listening to and/or watching these days?
At the moment, I'm making my way through the entirety of the existing 12 seasons (Season 13 just premiered too!) of The Real Housewives of Beverly Hills. I'd previously watched more recent seasons of the show and some of the other housewives franchises (NYC, NJ, a little Salt Lake City + Potomac), but had never watched Beverly Hills from the beginning, so this is quite the adventure.
It seemed like the perfect follow up to my binge watch of all 10 seasons of Vanderpump Rules earlier this year, culminating in the most epic Season Finale and reunion episodes in Bravo History. I was going through a very difficult time personally and Vanderpump Rules helped me disassociate from some real life trauma/stress by directing my attention to absolute nonesense/chaos. Binge watching these shows continutes to be a labor of love.
Have a random nugget that's been on your mind recently that you'd like to share?
This will sound corny & dramatic but YOLO, I've had a rough year: I have found recently, more than ever before, that moving through life with gratitude and a sense of humor, leaning on your community, not thinking of yourself as a victim to your circumstances, and letting yourself feel what you feel, can help make going through the unimaginable somehow almost bearable.
Next on the docket…Matt!
What's your ML Internal Dealio?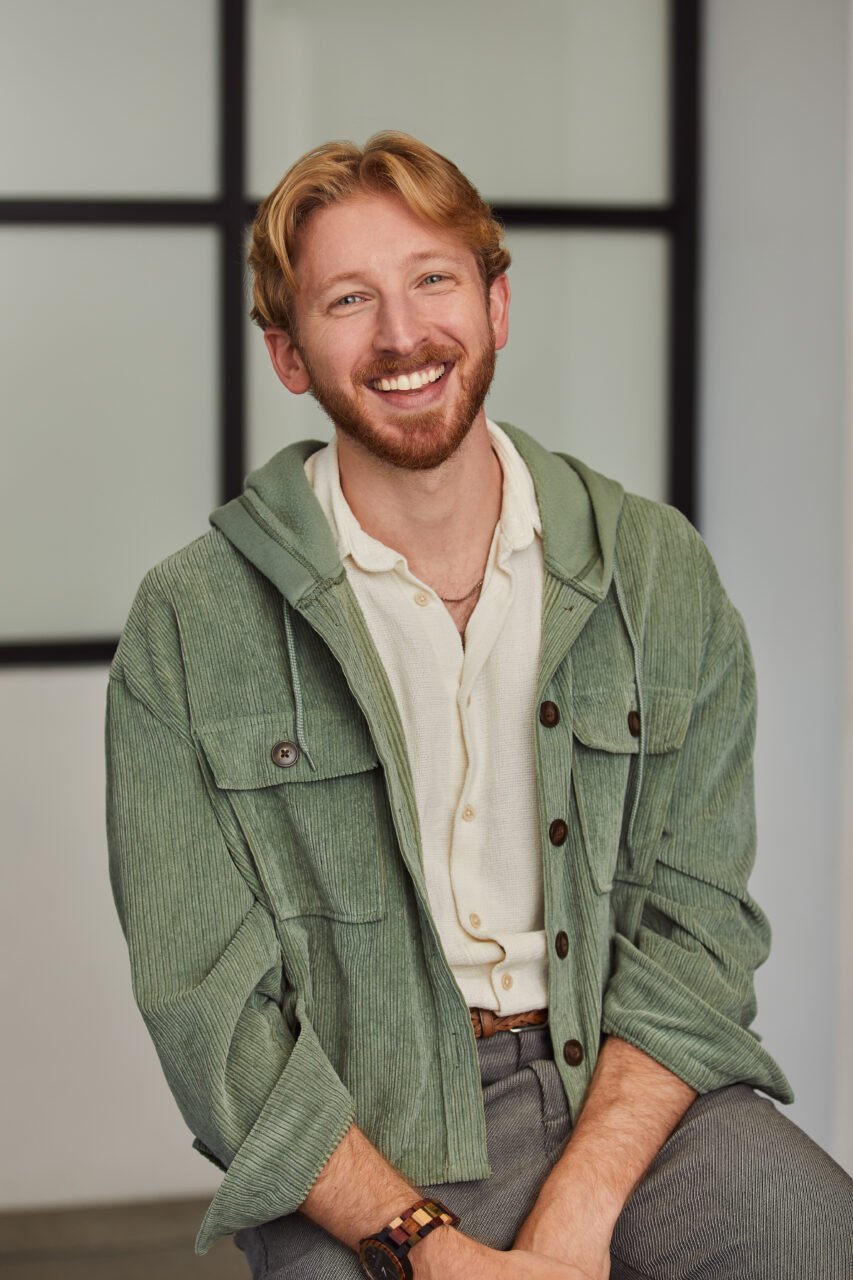 You can call me, "Manager. Communications and Onsite Manager." Get it? Like Bond, James Bond..? Meh. Anywho, it's a fun way of saying that I'm a bit of a hybrid! I dabble in staffing, event-building, quotes/invoices, and all the things it takes to make an event happen! I enjoy writing and finding the best way to convey the "Laner Love" voice, so I handle a lot of Client Recaps and communications with our Laners. But I also work as a Laner onsite – which I love! Typically, I'm Team Leading/Managing slightly larger/complex gigs, in addition to events here at Meaux Space; it's been helpful to have some of the Internal, backend perspective in those moments.
Oh and I also do ML's Social..including this blog! It's Meeee! Secret's Out! Teehee.
When did your journey with ML begin?
I started working as a Laner about a month after I moved to NYC in 2015. One of my besties from college and I sat down at a Starbucks one day and said, "ok, jobs…yeah, we're gonna need one of those.." And she had a friend who'd already been a Laner for a bit, so we both applied! ..loved the flexibility and community it gave me especially in those first few years, when I was in-and-out a bit more. I officially joined the lovefest that is ML Internal about a year ago! Someone recently asked me to rate my satisfaction with my job, both personally and professionally annnd..Tens, Tens, TENS ACROSS THE BOARD! Forever grateful for and indebted to Kristal for being such an incredible, positive force in my life. Oh no…tears?
Whatcha listening to/watching?
Well. I too fell victim to #Scandoval …Jillian and Susie convinced me that it was time to take the Vanderpump Rules plunge…and I will say I've never been happier. What an incredible, toxic, entertaining group of people. I even made my birthday party VPR-themed… I also love Survivor and The Challenge!!
When it comes to music.. "Goodbye" by Victoria Monet is currently on repeat. SOOO GROOVYYYY.
What's going on for you outside of the ML Internal world?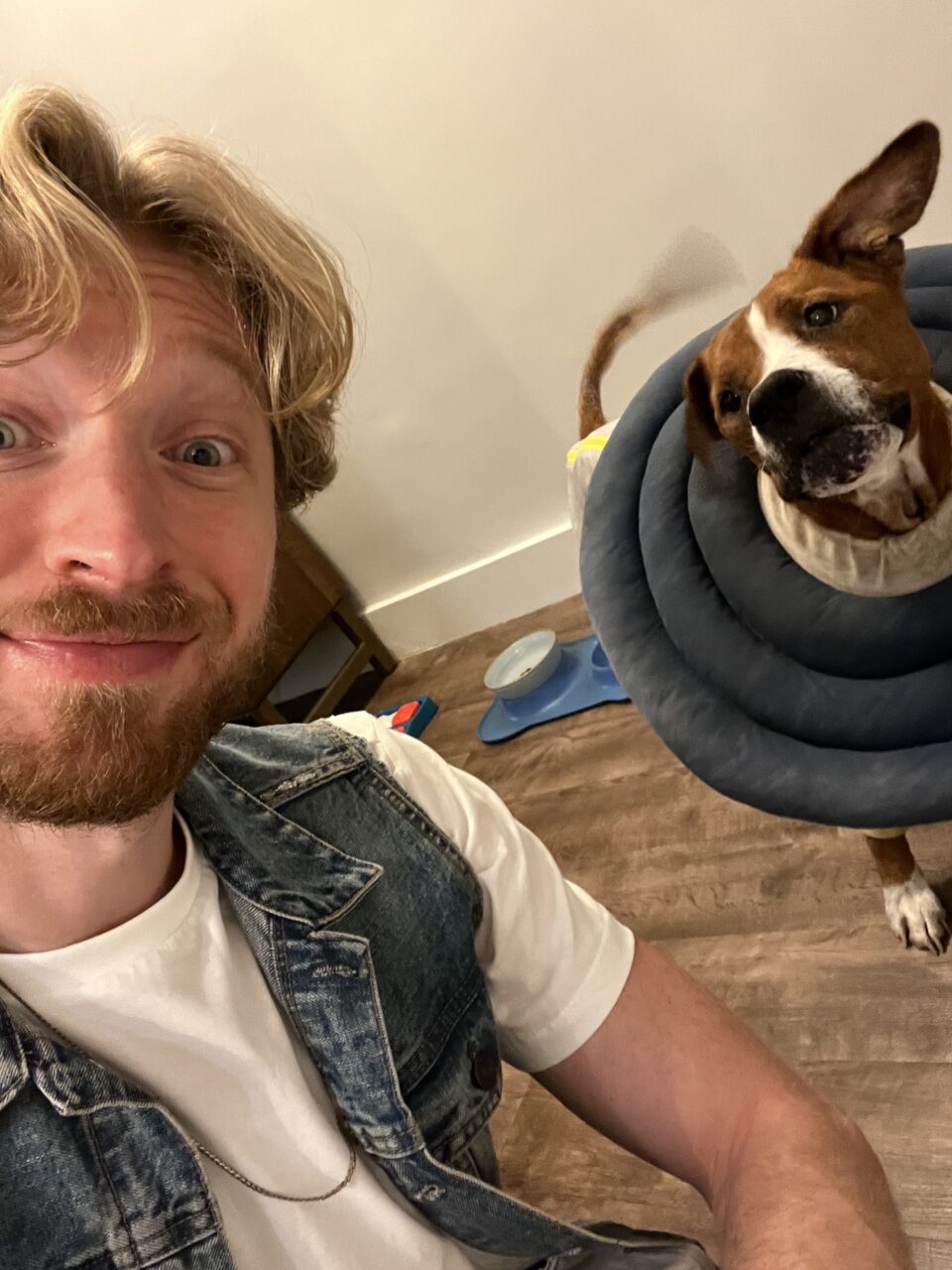 Come hang with me for TikTok TipTap Tuesdays!
[shameless plug of my pooch, Emma – or, "Lil Miss Emma," as I tend to call her. She's quite literally the cutest, sweetest, most ITCHY thing on this planet and I love her so!]
But I'll be in Germany for three weeks in November, choreographing a high school production of Frozen! A friend of mine is the drama teacher on the US Military Base in Weisbaden. I've worked with him on their last two productions virtually, due to COVID, so I'm super excited to actually get over there and work with the kids! Let It Goooooooo!
Anything you'd like to share with the class?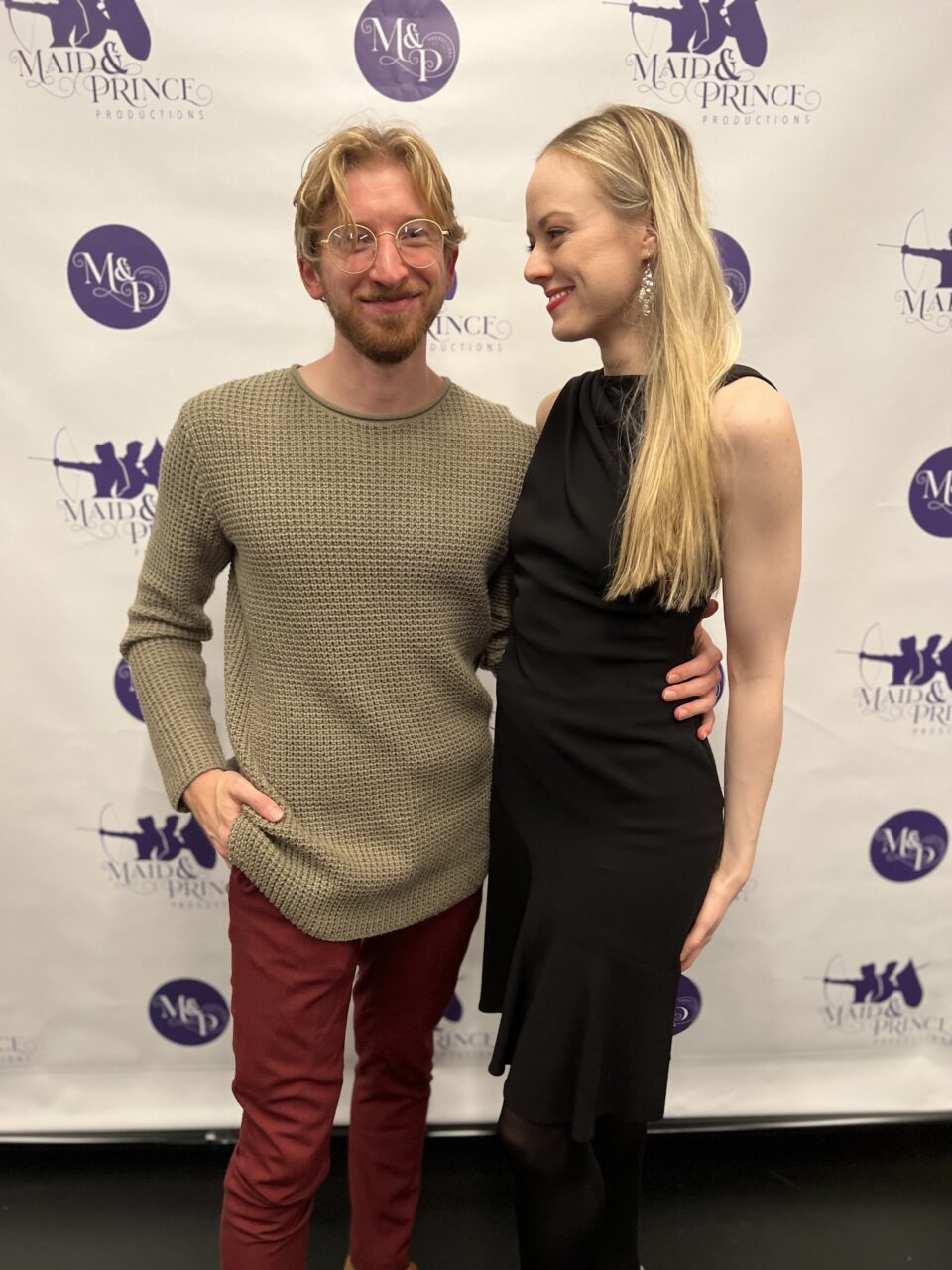 I recently got to support two dear friends of mine at screenings for projects they'd been a part of. Really inspiring stuff. Sometimes it can feel like there isn't space for your ideas..or "there's no way I could make this come to fruition" bla bla bla.. It was super special to be reminded that that's all just noise! Write that book, sing that song, film that series.. just do it!!
The Myth, the Legend: Kelly!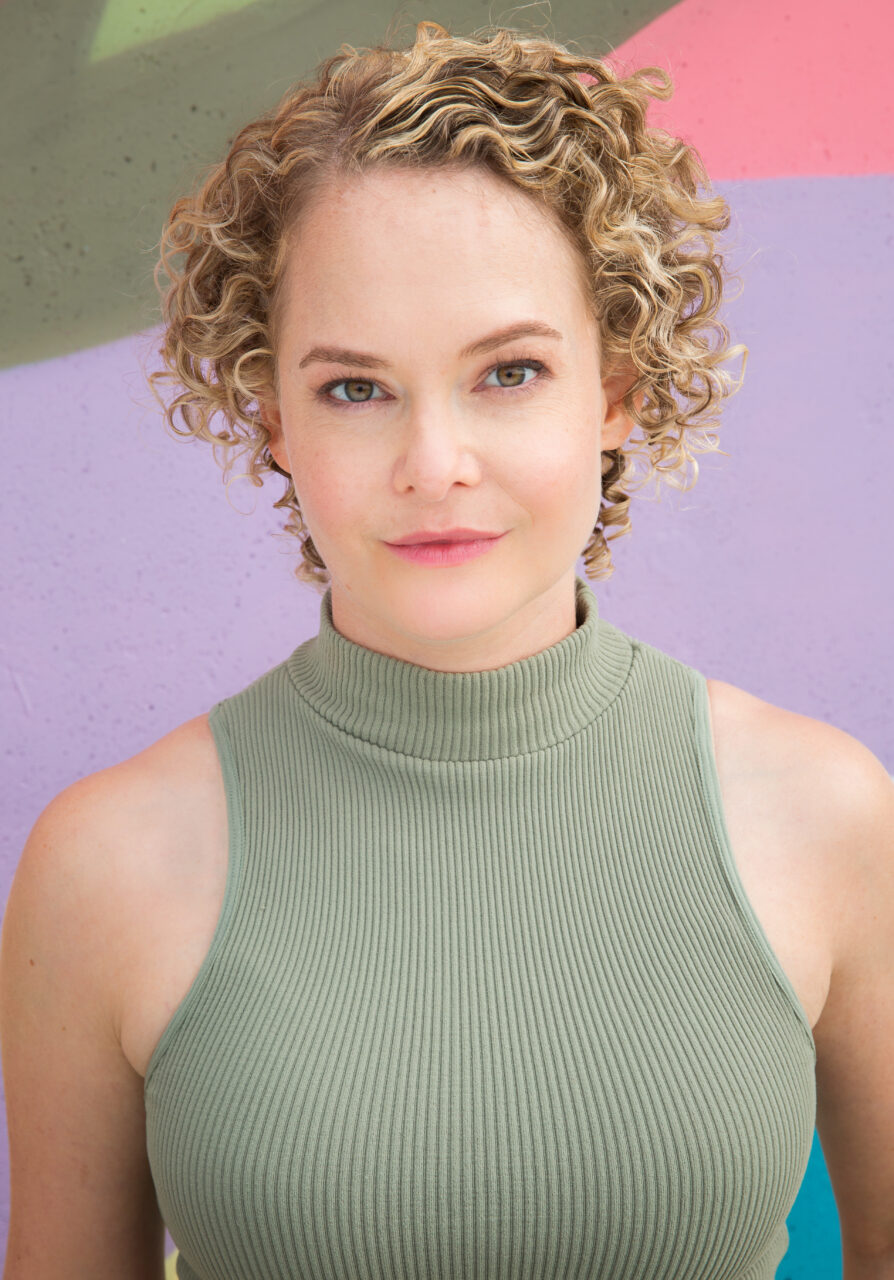 Somehow you manage to remain a mystery to so many…now's your time to shine!
Ha! I'm Kelly – aka 'LET'S GET YOU PAID – PLEASE READ THIS EMAIL' Kelly! I am ML's Payroll Admin and I LOVE getting our hard-working laners paid!
You're an OG…do you have a favorite ML-associated memory?
Yeah, I started with ML in 2013!! Time flies. Happy ten years, baby! #mustardheart A favorite memory is tough to come up with because working at and for ML is always a joy. I do have to say it was VERY fun being Chester the Cheetah's handler at Yankee Stadium. I had never been before (gasp! I know) and it was SO neat getting to see it (and making sure Deven didn't trip)!
Beyond your mad ML Internal Payroll Skills, what else are you up to?!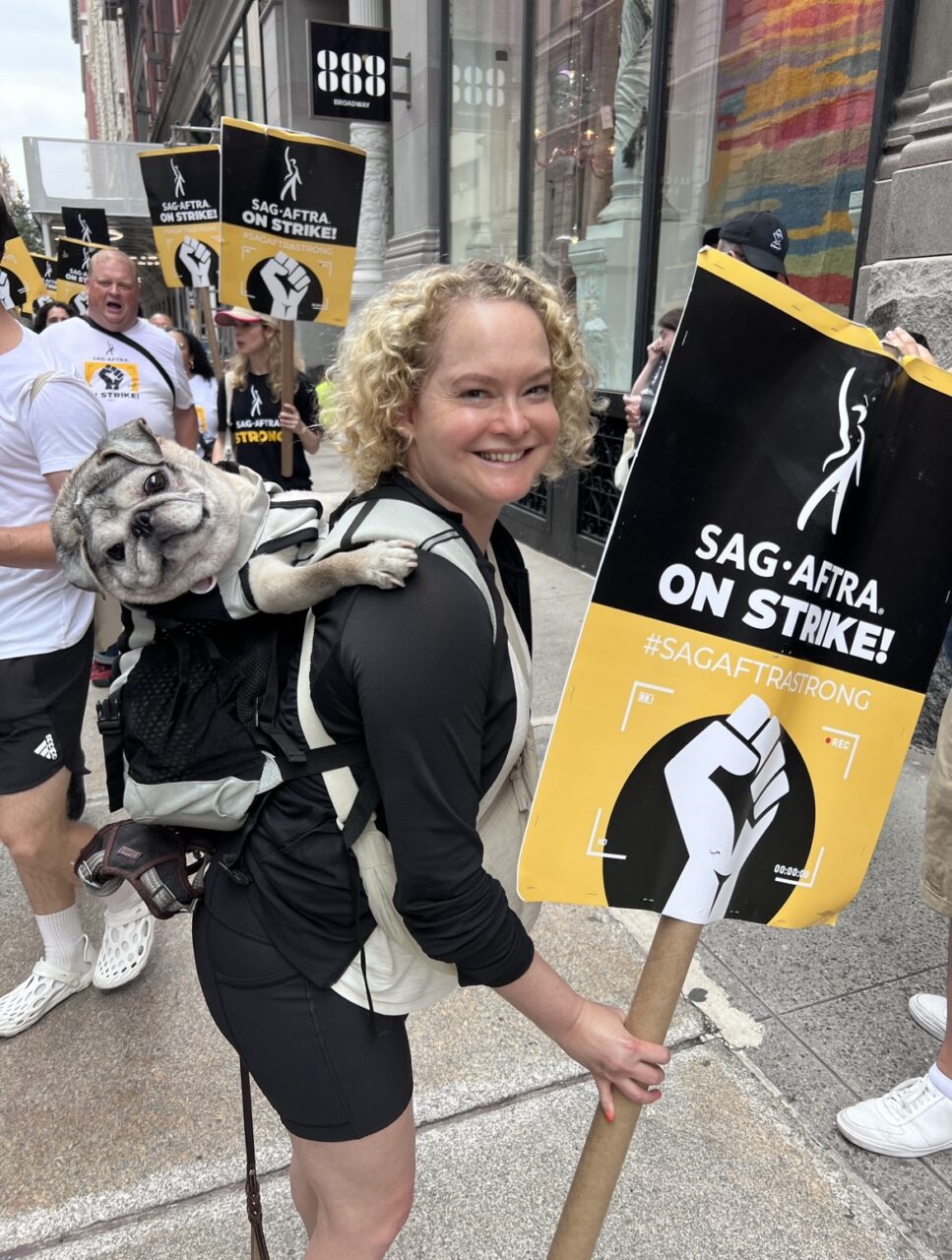 Outside of the Lane I am an actor and an acting coach specializing in virtual self-tapes! I credit ML with giving me the gigs I needed to stay afloat while getting my business off the ground. And our fearless leader Kristal has been such an ongoing source of support and inspiration for me. She is the QUEEN! For more info you can check out my website: callowayproductions.com or my insta: @callowayproductions
I am also a proud founding member of BREAD Arts Collective and in the new year we will be debuting our latest version of our musical ROAR! at the Exponential festival in Brooklyn. breadartscollective.com and @breadartscollective
Additionally, I also produce, direct, and cast and am gearing up for another casting project with the wonderful Long Island University's TV Writer's Studio MFA program.
Any music or media that's been getting your attention?
My husband Andy and I just made our way through the third iteration of Rolling Stone's 500 Greatest Albums of All Time list, so that was a fun project! We've also been going to tons of shows this year and have been lucky enough to see The Violent Femmes, Nick Cave, Bruce Springsteen, Duran Duran, Queens of the Stone Age, and more! The next project will be getting a record player and adding to our limited, but fierce, vinyl collection.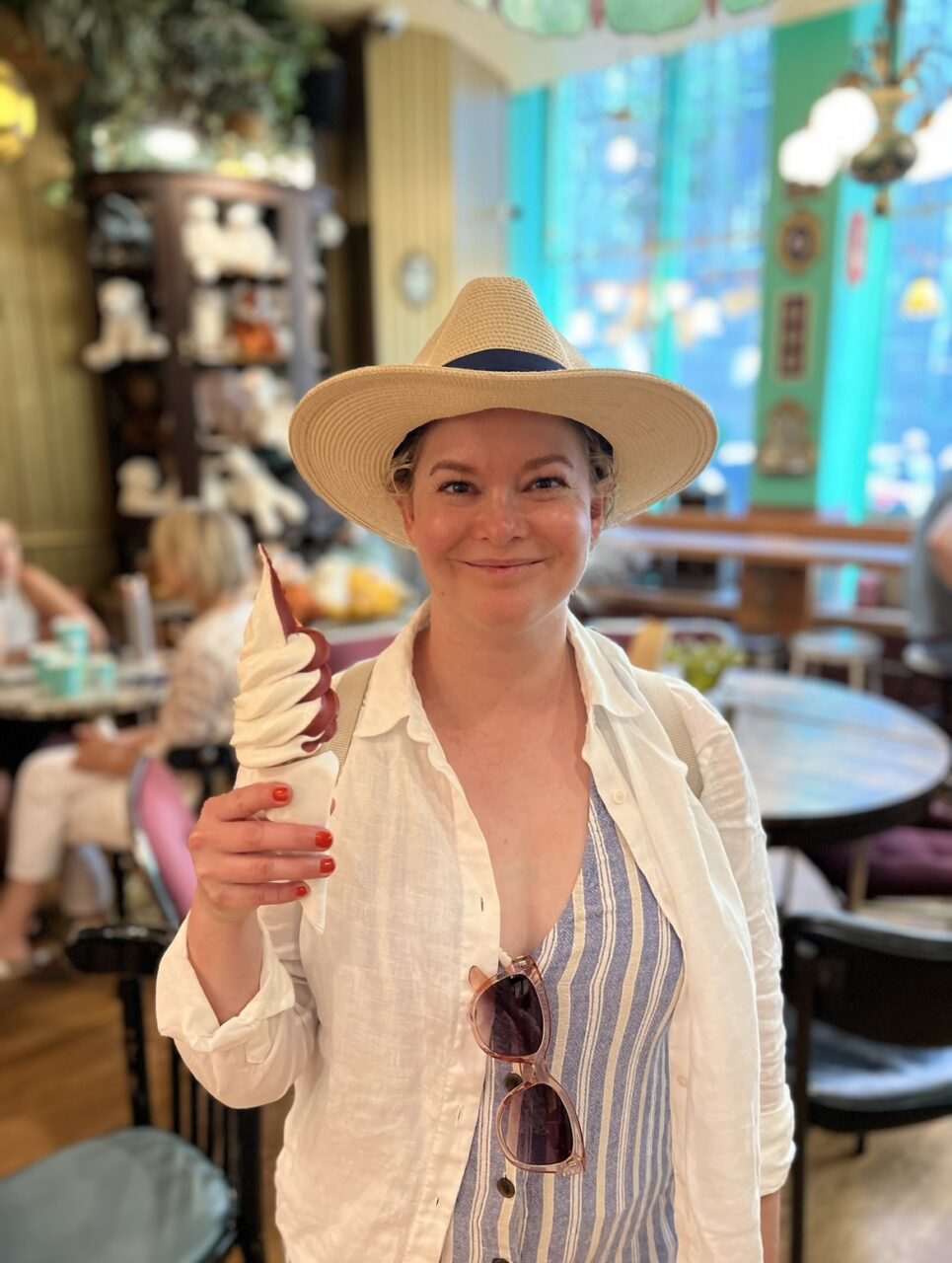 Any non-ML Internal life stuff you're diggin' right now?
I guess this goes under more of a 'self-care' umbrella, but I have been dutifully going to acupuncture for almost a year now and it has done wonders for me! I initially started going for some muscle tension but I have learned that there's just about a 'point' for everything that ails you. Sleep, stress, digestion, mood, allergies, headaches. I'm hooked!
Last, but obviously NOT least: Kristal!
How did your ML journey begin? 😉
Mustard Lane officially became a company in 2007… Many moons ago! I started giggin' in 2005/2006 came up with the idea of creating work for creatives (aka my friends) and having it all come from one place that would consistently pay every 2 weeks. At that time Brand Ambassador work wasn't really a thing just yet. Heck a lot of my gigs came from Craigslist… you didn't really know what you were dealing with and companies/people would take forever to pay. I wanted to recreate the system with Mustard.
Do you have a favorite ML memory?
You GUYS… There are too many favorite memories. I am so so so grateful to be surrounded by such amazing humans daily that I love from the bottom of my Mustard Heart.
Watchin' anything good these days?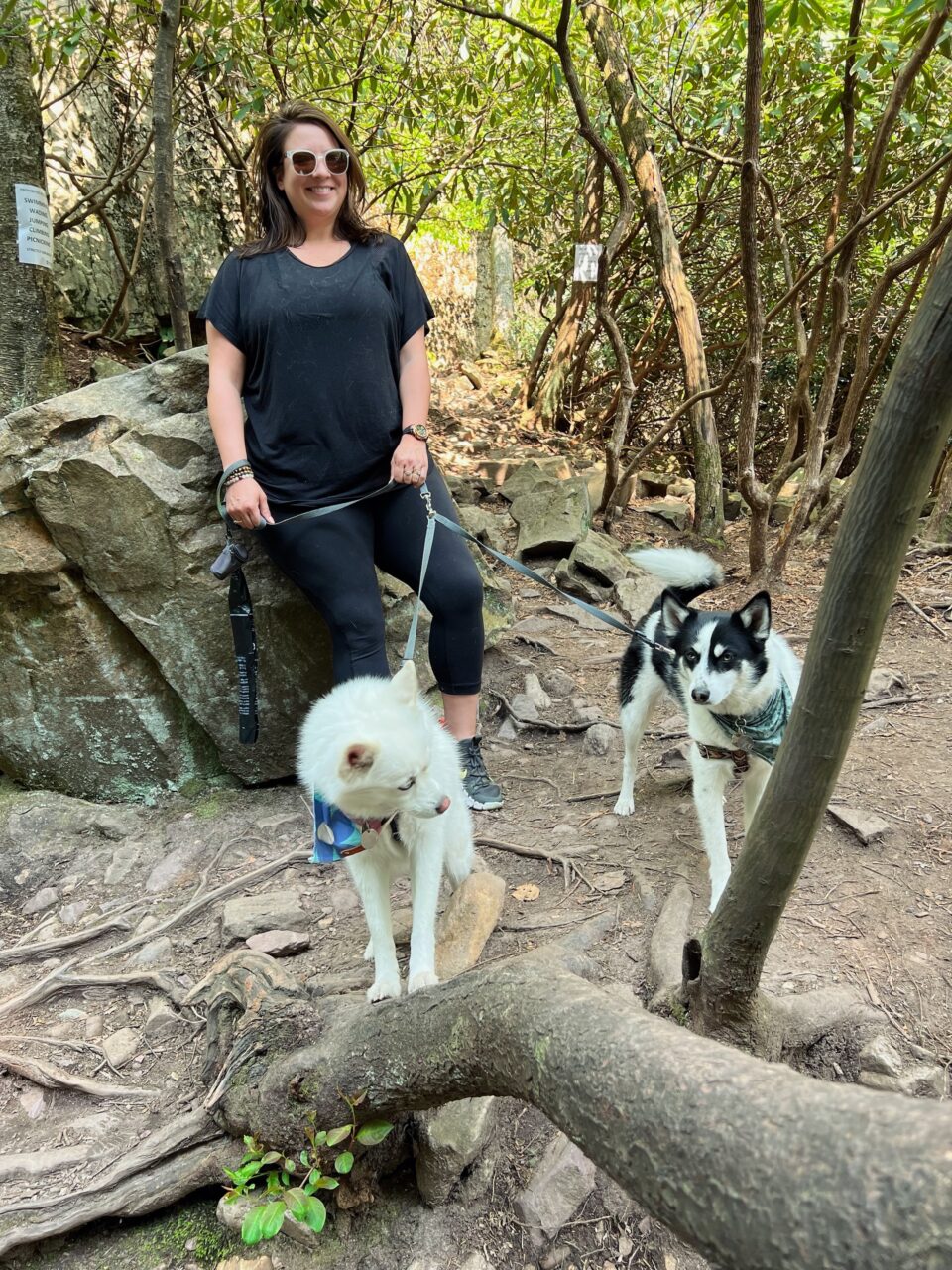 I watch everything…. and trying to watch less! ha! I've been really diggin' the Chill station on Apple music during my commute to and from work. I'm also trying to make time to READ a book when I can!
What's non-Laner life look like for the Boss?
Hangin' with my hubby and pups at our cabin! Continuing to really focus on work life balance!
Care to share any nuggets that have been on your mind?
Recent addictions: Reformer Pilates and Bulletproof Pumpkin Creamer. TRUST me….both will change your life!
Check out our Instagram @mustardlane as well as last week's Laner Of The Week feature!