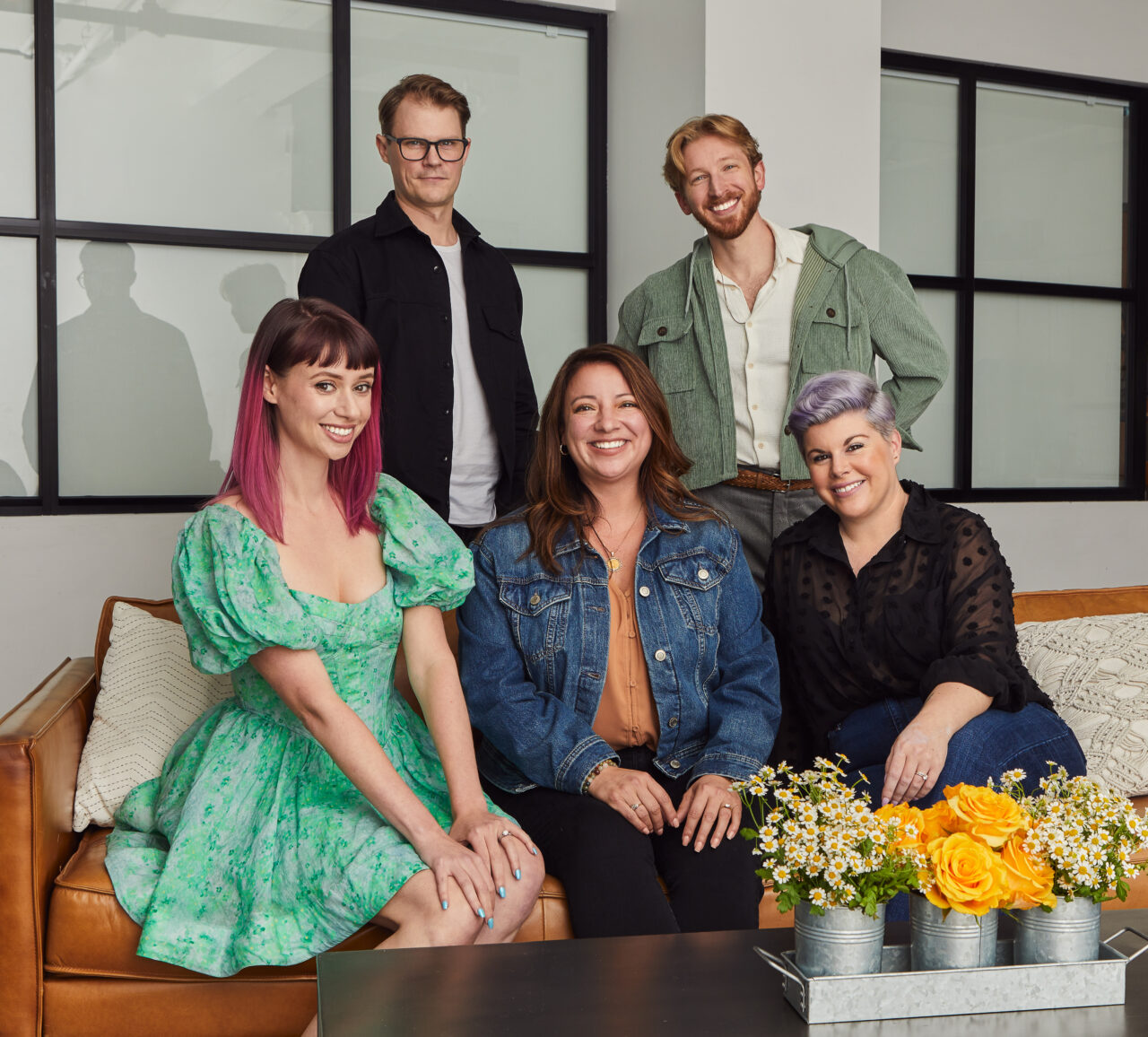 This month, we want to feature the people that make all the magic happen…our Internal Team here at Mustard Lane! Enjoy this two-part series!

First Up: Courtney!
In the words of the Angry Caterpillar from Alice in Wonderland, "WHO-R-U?!" Tell us a little bit about yourself and what you do for ML!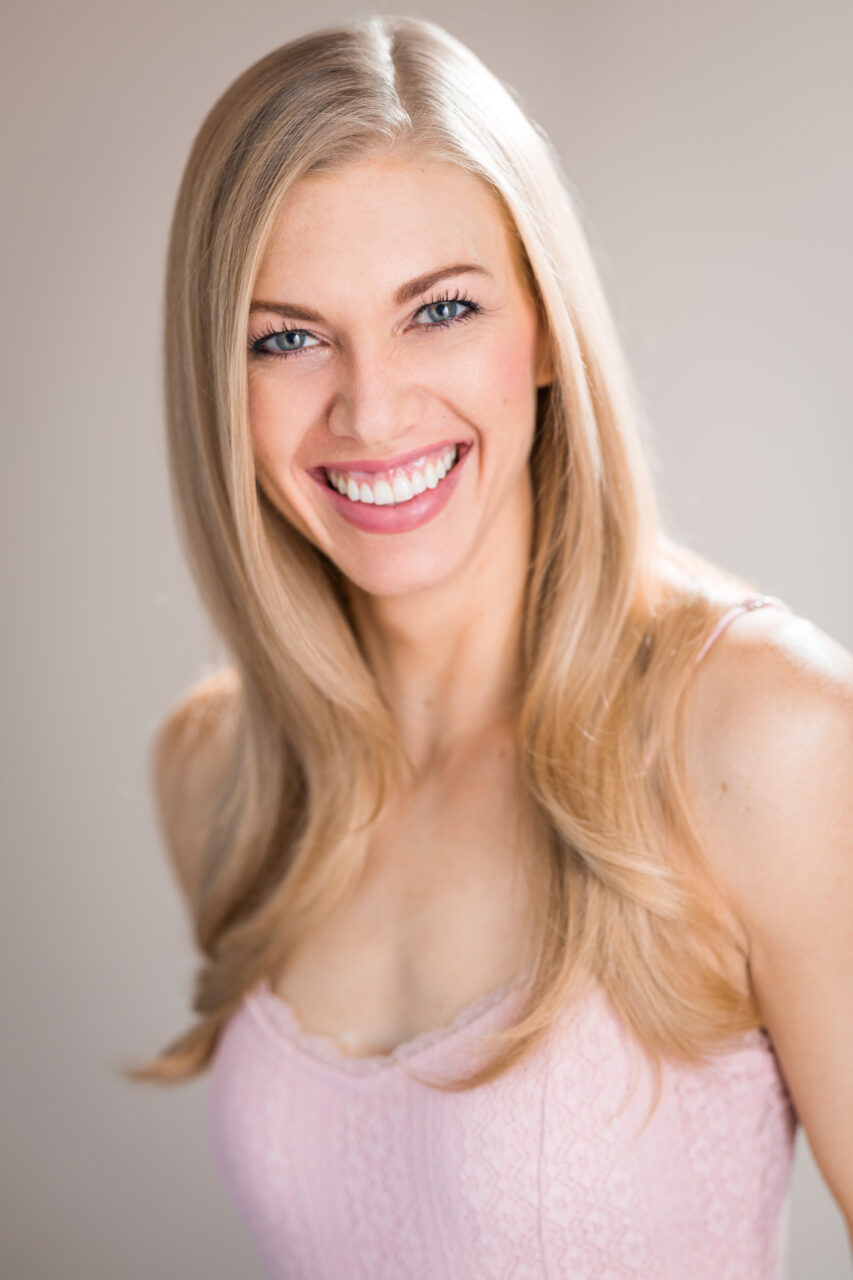 Hi, I'm Courtney, your happy Mustard Lane Casting Associate! I am responsible for managing submissions from people who are interested in becoming Laners, and also setting up phone or in-person interviews when we are hiring for certain cities or events around the country, and in Canada. I love getting to talk with people and getting people excited about the Lane, but most of all I LOVE working with the ML Internal team. Being in the office with them always brings joy and sunshine to my day!
When did your journey with ML begin?
I've had the immense pleasure of knowing our CEO, Kristal, since I was a little girl growing up in Colorado, idolizing her as we danced at the same dance studio! When I moved to NYC in 2012, Kristal had already blazed the way before me and started Mustard Lane, and she gave me my first jobs in the city as a Brand Ambassador/Laner. I will forever be grateful for her, and in awe of not only the company she has established, but also the generosity, kindness, and care she ALWAYS shows her people along the way. We Laners are all the luckiest to have a leader like her!
When you're outside of the Lane, but not quite Off the Lane, what're you up to?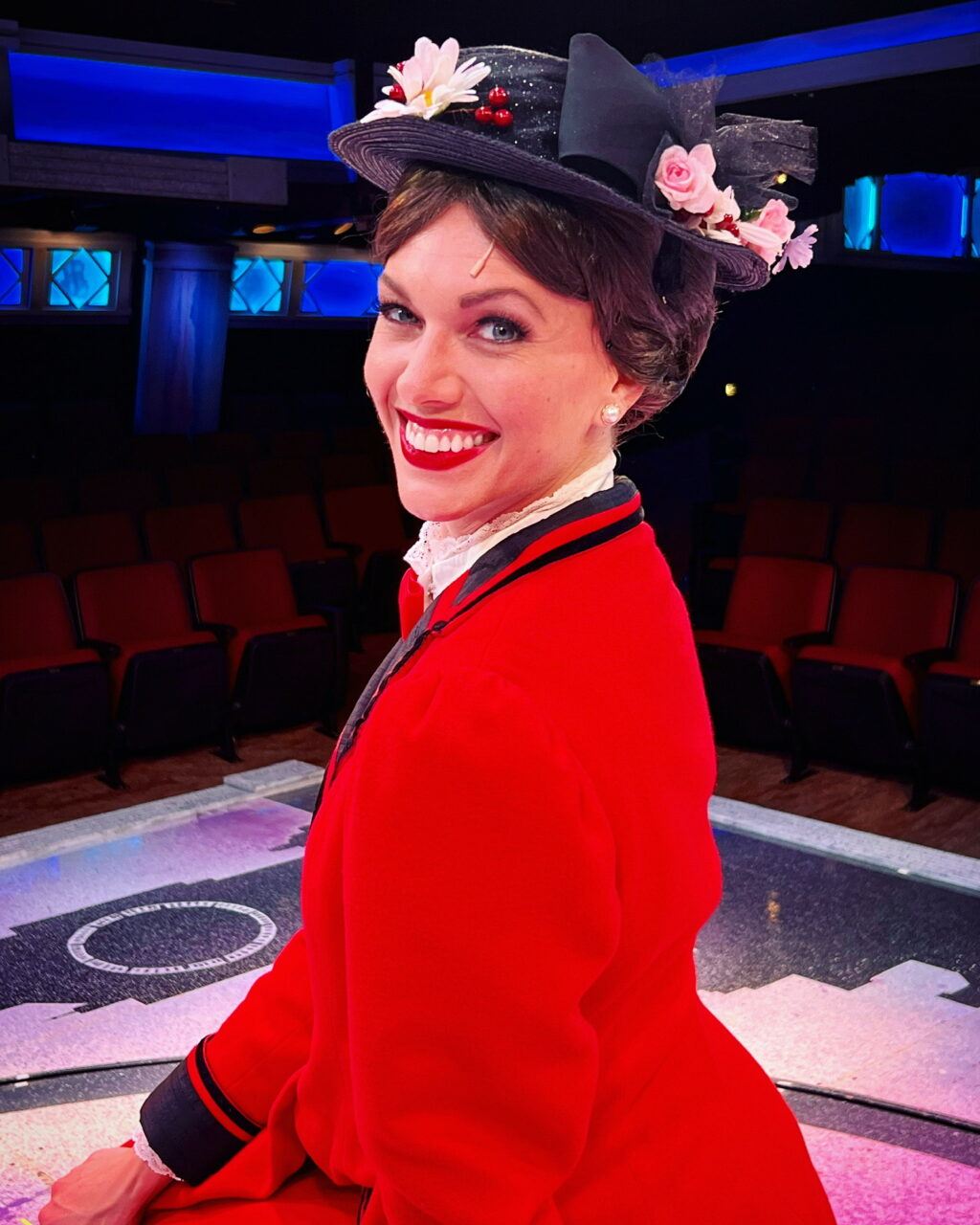 You might find me just Off the Lane doing showgirl/atmosphere model gigs in random places – from Bat Mitzvahs in the city to Formula 1 parties in Doha, Qatar.. HA! I'm also a musical theater gal and just finished up a truly magical contract as Mary Poppins! Currently, I'm in rehearsals for a holiday singing trio called The Sugarplums, and will be singing Christmas tunes with them all over the East Coast this holiday season.
It's Spooooooky Season! Do you celebrate?
My birthday falls a few days before Halloween, so I've always celebrated this season in one way or another! I'm more of a pumpkins/leaves/candles person than a spiders/ghosts/goblins person, though 😉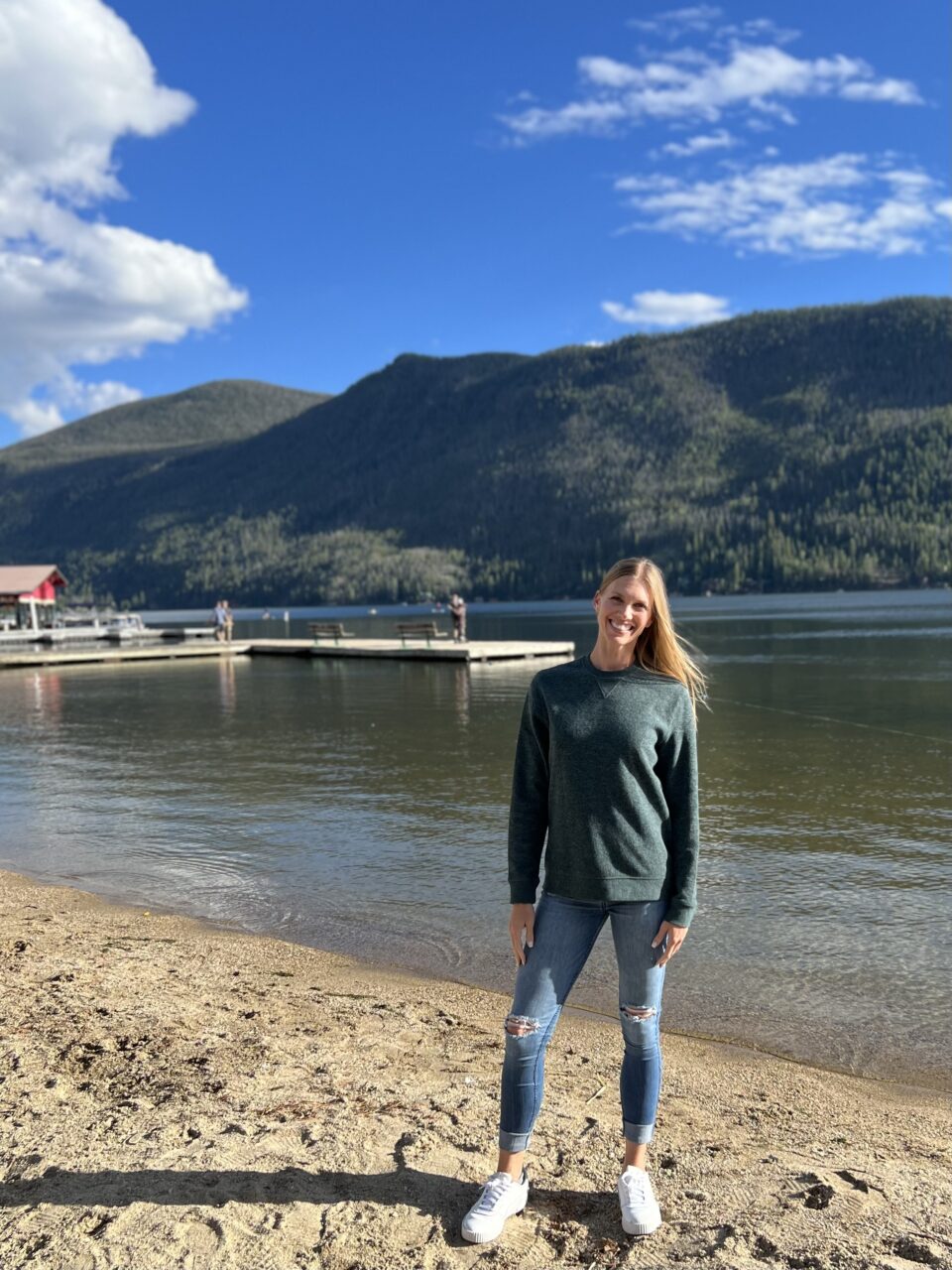 Have a random nugget that's been on your mind recently that you'd like to share?
Currently contemplating the idea of "Surrender" and how to better let go of the control I want to have in certain areas of life, to create space for new and better things to come in. An encouraging Morgan Harper Nichols quote: "How beautifully you are learning the art of surrender. The courage to let go, in the wild of your unknowns."
Now for our ML Internal Prop Master…Deven!
And just what do YOU do, Mister?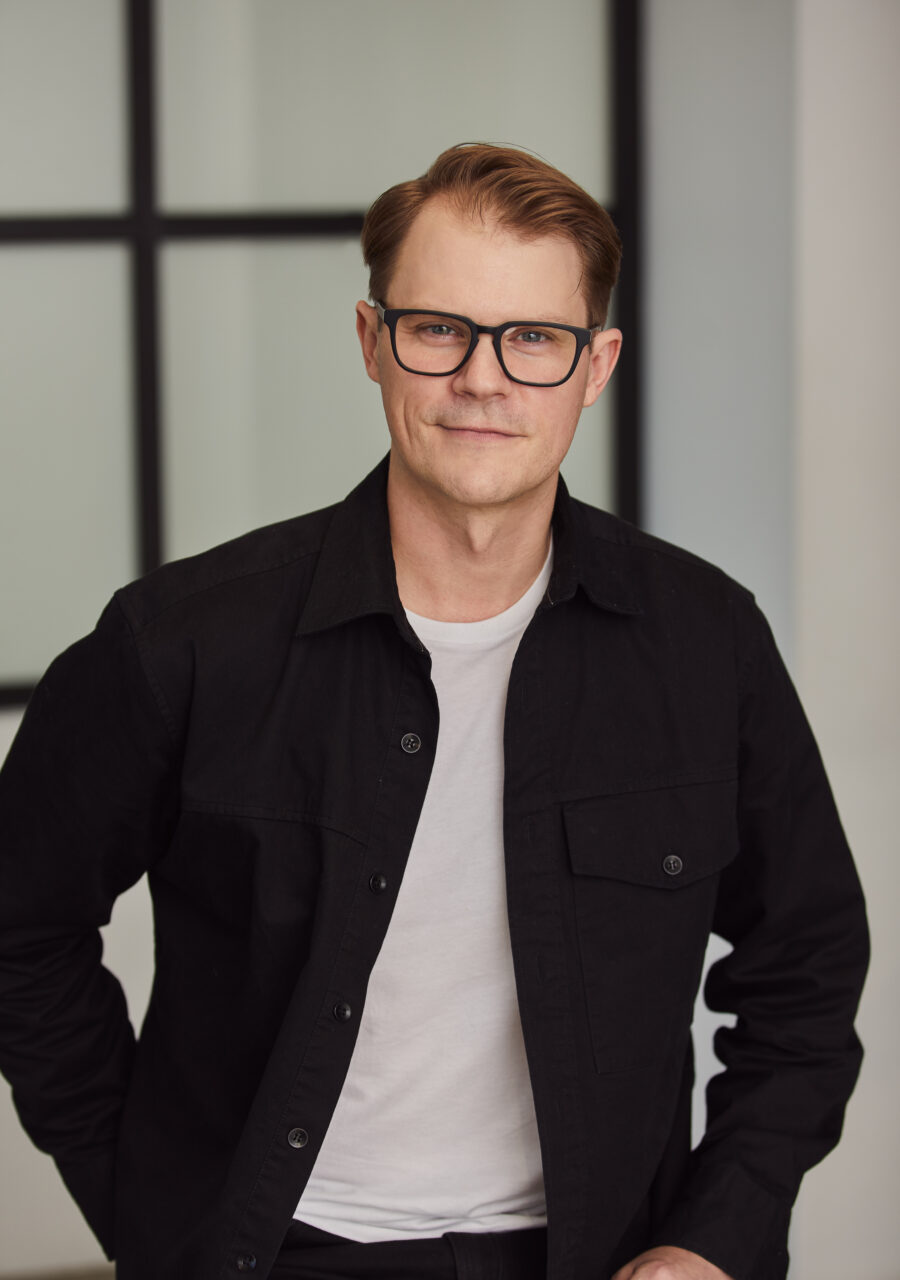 "Operations Director" is a fancy way of saying I ask a lot of questions and shoot holes in a lot of planning ideas. Basically it's my job to make sure events and clients set our staff up for success. I try to make it simplified and provide any and all information to Laners. There are so many personality types out there including people who just figure it out onsite, and more anxious type-A people who want to know and visualize ahead of time. I try to help everyone by being pretty annoying and incessant with all clients. My favorite part of the ML Internal process is when I am finally able to convince clients of the Staff's importance in the scheme of their event. Most de-prioritize us, and when they start to listen and value morale and energy, the event's metric for success exponentially gets closer.
When did your journey with ML begin?
Onsite! Starting as a BA! So many street teams! So many events! So many catering events! A friend of a friend got me the job and I just earned my stripes through the years just like everyone else! And let it be known I made plenty of mistakes along the way…so many mistakes.
Do you have a favorite ML-associated memory?
Here is the context for this memory: I am from the Midwest and always used to let everyone and their sweet mother walk all over me – Several years ago I worked with Snapchat for the Snap Spectacles NYC Release. It was a 2+month activation. We had a very busy schedule as there were lines out the door every day – think of an Apple Product release. This of course meant we had Re-sellers. (People who bent the rules (2 products per person) and would come back every day to buy them and then re-sell them elsewhere.) Well, one day in particular, these Resellers really started to get pushy…and they started swapping Gov/issued ID's and putting on disguises to get this product. No joke. Some of the positions at this activation, kind of became like working TSA…looking at ID's and trying to enforce policy. Well, one day I caught someone red-handed…and I pulled them out of line with security tailing behind, and I overheard on our Walkies; 'Deven's a badass.' That was a validating moment for me….and I even went on to win the coveted SnapChat Mock Award: "Most Likely to mock a customer to their face".
Any music that's feeding your soul?
I am pretty famous at the office for my 'Disney' Fridays and 'Cast Party' Mondays. It's an ML Internal staple; there's a lot of levity on those days, a lot of singing, and a lot more smiles. I'm over feeling self-induced shame for listening to children's music. It absolutely re-frames my mind and helps keep a smile handy.
What's going on for you outside of the ML Internal world?
December 15th and December 16th – If you are in NYC, please come check out my Staged Parody Production of Galaxy Quest. Trivia, Raffle Prizes, 2 free beers, audience participation, the best cardboard props this side of the Milky Way and did I mention its a drinking show/fan event? I've been working on this show for over 13 months now, and I'll be inviting everyone, including that 6 Train Mariachi Band that just seems to be going on circles most Fridays. (www.usualrejects.com)
Any last words for us?
"Probably the funniest thing to a shark is a wounded seal, cause, like, where does he think he's going?"
THE Jillian is our next victim…!
Tell us all about what's on your ML Internal Plate: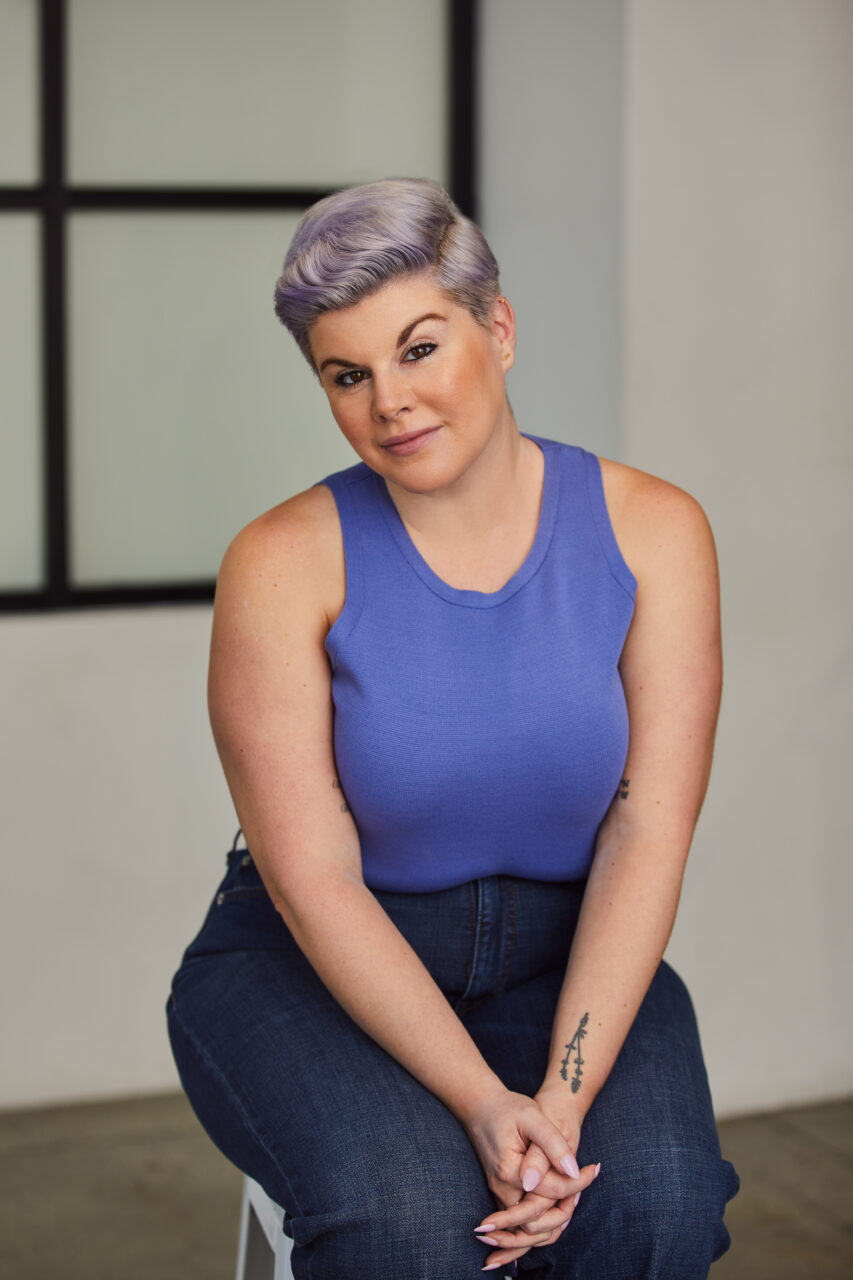 Hello! I'm Jillian Schiralli, ML's, "Director of Special Projects," which is just a fancy way of saying I do a little of everything in the ML Universe! I staff events, handle Meaux Space bookings (our beautiful event space) and I'm the Vice President of our non-profit, Off the Lane! I love dipping my toes in all aspects of the business because it keeps things exciting! I've lived in NYC for 15 years now and I'm extremely grateful I get to live in this rat filled city and work with the best!
Do you have a favorite ML-associated memory?
I feel like I have SO MANY. I started working on the field for ML in 2009 and I loved it! One of my fave gigs was the Chase Lounge. This lounge was located in MSG and included a delicious buffet for guests (and us!) and I got to sneak into so many amazing concerts including Shania Twain, Fleetwood Mac and the Eagles! Work perks on this job were the best. I also had my wedding at Meaux Space so that is something I will never forget!
It's Spooooooky Season! Do you celebrate? If so, how?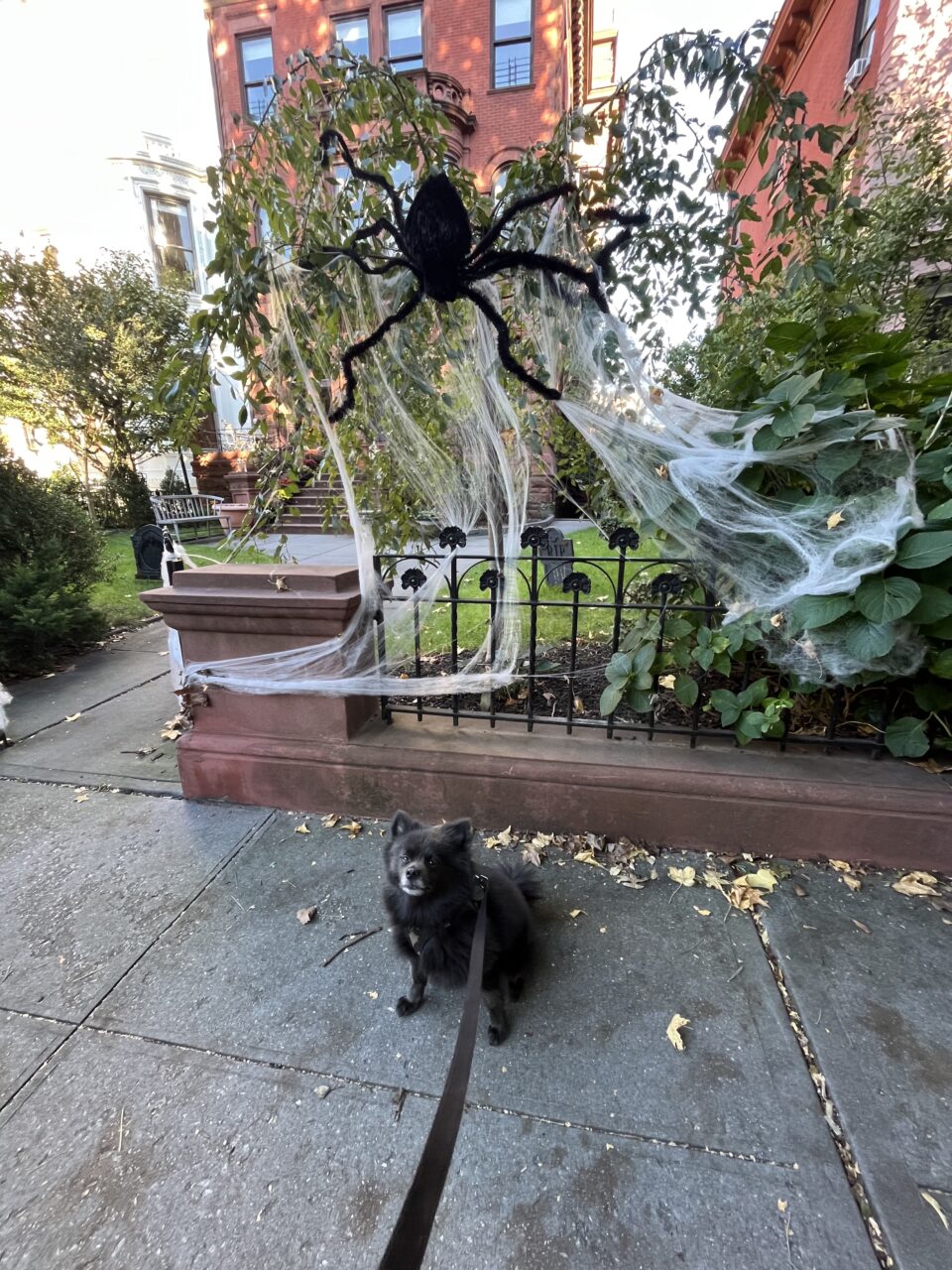 You know it! I LOVE spooky season. I love all things horror so lots of scary movies are in rotation right now…Scream is my fave! My neighborhood also has the best decorations…fingers crossed I can squeeze in a haunted house visit! Haven't decided on a costume yet, but if I end up going to a party, I'll have to figure something out. The creepier the better!
Other than all the scary movies…anything else you're watching these days?
Well, I also love me some Bravo shows. The new RHONY (Real Housewives of NYC) is amazing and not to mention I think I got everyone in the office to watch Vanderpump Rules after "Scandoval" this year. (What a time to be alive!) Also, if you know me, you know I'm a pop girly. Loving the new Kylie Mynogue, Beyonce and anything from Jojo. I also will ALWAYS be listening to 90's music. Celine on repeat!
What's non-ML Internal life like right now?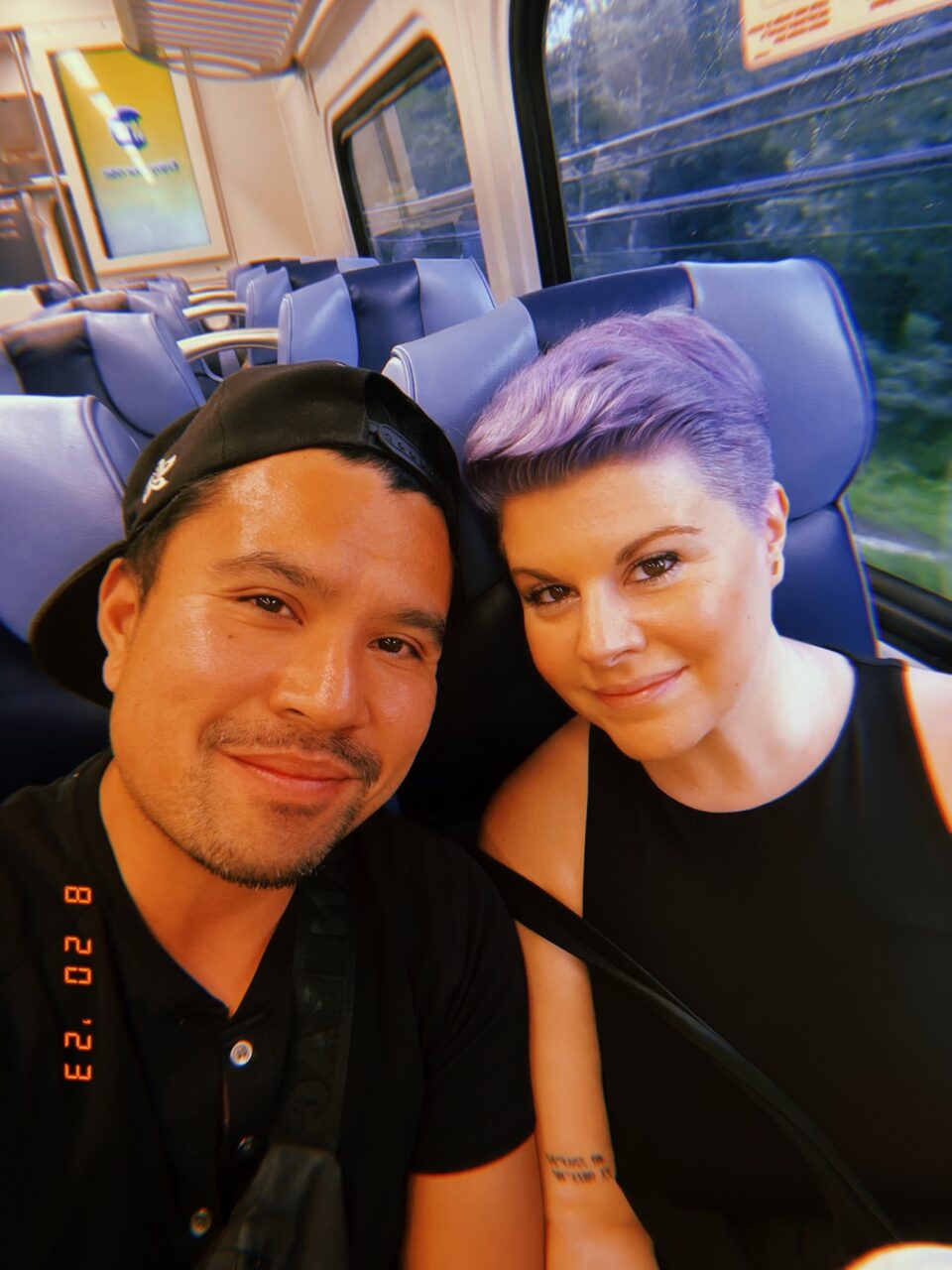 Outside of work, I love spending time with friends, my pup Cannoli and my husband Gerome. Our little fam loves hanging in BK, going out to eat and playing in Fort Greene Park. I just finished a guest role in an Off Broadway show called Exorcistic: the musical! It combines musical theatre and horror so it was everything I love and more! Also, I got to play the Devil…what a treat. I'm leaving next week for a trip to California to celebrate a past Laner, Sarah's bday! That's right folks, I've made friends for life with ML. Then off to Palm Springs for some pool time and relaxation. I can't wait! Recently, I've been trying to seize every opportunity that is presented to me. Whether that's performance gigs or outings with friends, I've just been trying to get out there and try new/scary things. Pushing myself has been very fulfilling and I encourage everyone to do the hard things…you won't regret it.
Check out our Instagram @mustardlane as well as last week's Laner Of The Week feature!