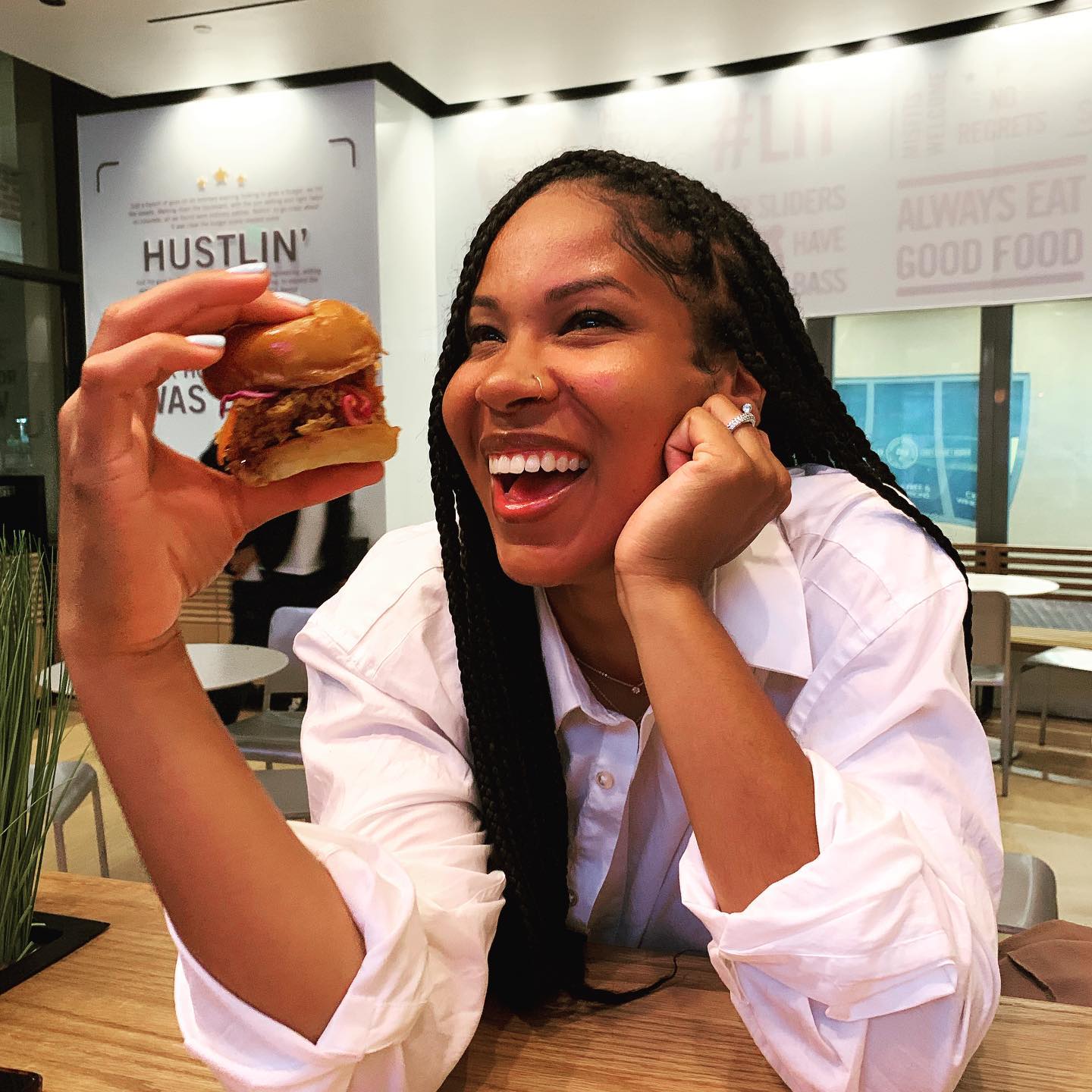 It's Trene! Originally from Sacramento, this Laner is reppin' us in LA these days! Betcha didn't know that if she's not on the job, she's reviewing food and restaurants around the Los Angeles area – she even has a food review show called, "Eats With Ne!" Discover Trene's favorite type of cuisine and other fun tidbits below…!
What do you like about Mustard Lane or just working events in general?
I love the amazing events that Mustard Lane always has to offer. I always get to work with amazing people and some really cool brands.
When you're not on the Lane…what are you doing?!
When I'm not on the Lane I'm trying new foods, relaxing, and traveling!
Favorite restaurant or food?
My favorite food is Mexican food!
What is one of your goals for 2023?
One of my goals for 2023 is to be a full time food media journalist!
Name a place you'd love to travel to. And why?!
I'd love to travel to Italy to try all of the delicious gelato and eat all the pasta my heart desires!
What's your favorite way to spend a day off?
My favorite way to spend a day off is relaxing by the pool on a hot day.
Do you prefer podcasts or books? Favorite one?
I prefer books. One of my favorite books is The Alchemist.
What's your hidden talent?!
One of my hidden talents is that I can write short stories.
If you could have your dream job tomorrow, what would it be?
My dream job would be to have a food tour show on Netflix.
What is your favorite family/friend tradition?
My favorite family tradition is cooking with my mom and us planning out what meals we're going to cook together.
What's an essential part of your daily routine?
An essential part of my daily routine is making sure I workout, drink lots of water, and find ways to pour back into myself with self care.
What life lesson did you learn the hard way?
One life lesson I had to learn the hard way is to live one day at a time. When you're trying to live in the future you never get to enjoy what's in front of you.
What inspires you most?
Following my dreams and goals is what inspires me the most.
To learn more about Trene, check out their instagram @eatswithne