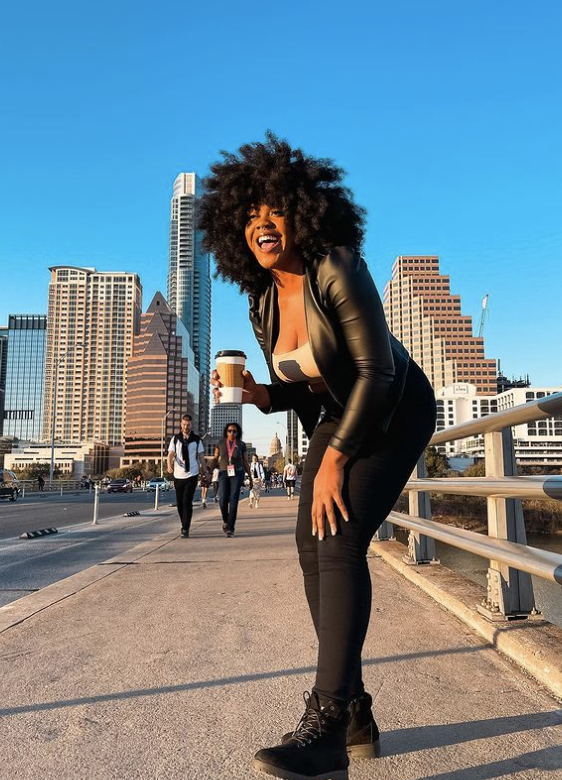 Meet Tiara! Our travel loving Laner of the Week! Originally from Jacksonville, Florida this Laner LOVES to explore new places and try new things! Her adventurous spirit is perfect for a Brand Ambassador as she loves to meet new people. As an actress, she loves to take on new challenges and enjoys the art of play! Off the Lane, you can find her enjoying a book or relaxing by the water. We love her passionate and infectious energy!
What do you like about Mustard Lane or just working events in general?
Mustard Lane has been a pleasure to work with from the beginning. The communication is top tier and I love how the company flows when there are changes or new client needs! Everything is organized and up to date! This industry in general is exciting because I love meeting new people and the events are always amazing!
When you're not on the Lane…what are you doing?!
I travel EXCESSIVELY! If there's a will and a way, I'm out of town! I love experiencing new cultures, cuisines and taking in all the architecture and scenery in new places so I travel every chance I get. I also cosplay, which I like to call playing dress up for adults! It lets me express myself in creative new ways and brings me to a lot of events, movie premieres and screenings so I love that because I'm an actress as well!
Favorite restaurant or food?
Favorite food is bacon! Bacon everything! I also love steak and seafood!
What is one of your goals for 2022?
My biggest goal this year is to buy my first home!
Name a place you'd love to travel to. And why?!
Australia is my number one on my bucket list, since I was in college. It seems so beautiful, adventurous and I love animals so all the insanely wild creatures out there intrigue me. I also had a roommate in college from Australia and I fell in love with the accent and dialect.
What's your favorite way to spend a day off?
I grew up by the beach so anything to do with water is where I like to be. Lakes, state parks, springs, beaches, and relaxing!
Do you prefer podcasts or books? Favorite one?
I prefer books because my brain moves at warp speed and most times I find podcasts a little slow paced. My favorite book is rich dad poor dad.
What's your hidden talent?!
I can remember really long numbers after seeing them only a short period of time. It's definitely helped in math classes growing up. It was my best subject.
If you could have your dream job tomorrow, what would it be?
I'm living it. Literally just doing things I love with no set schedule that lets me make money from all of my interest areas!
What's an essential part of your daily routine?
I just got a puppy! So now it's making sure I take time out to shower him in love and lots of playtime!
What is your favorite family or friend tradition?
Every Christmas my family gets matching outfits and does a photoshoot. No matter where we are or how we're spending it. We will match and we will get photos. I'm the family event coordinator!
What inspires you most?
My faith inspires me the most! It's crazy the things you can achieve by just choosing to believe! And it never waivers!
To learn more about Tiara Bree feel free to check out her Instagram @TiaraBreeTheModel!