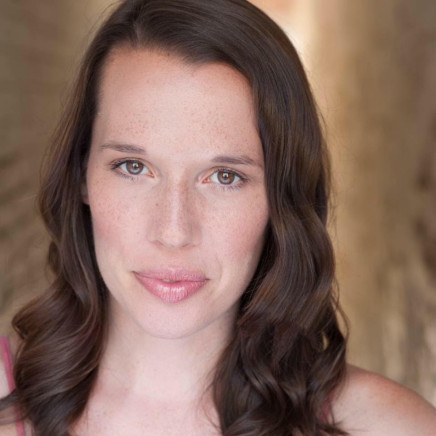 #LOTW Where Are They Now:  Jen Donohoo!
Jen Donohoo has come a long way since she moved to New York City from Chicago, Illinois.  This singing, dancing teacher and choreographer works in musical theatre all the time.  We are lucky to get her when we can!  Before she got here, she had an illustrious Windy City career.  She served as dance captain in Follies and Timon of Athens at the Chicago Shakespeare Theater and A Chorus Line at Paramount Theatre.  She was on the jazz faculty at the Joffrey Ballet  and Ruth Page Dance Center and guest faculty at the Lou Conte Dance Studio.  In New York she served as assistant director/choreographer of Soul Doctor off-Broadway, and she was an assistant choreographer with TheatreWorks USA.    She has a running gig with Royal Caribbean Cruise Lines as a rehearsal director.  She can be seen floating around the Caribbean several times a year, rehearsing two dancers, two high divers, four divers and five gymnasts in a water diving show.
However, when we're lucky enough to get her, Jen loves working for us as much as we love having her.  "I started working for ML through a recommendation of Danielle Cortier, a long time #Laner," she says.  "We were roommates in college and she told me about Kristal and her awesome company before I moved to the City. I was excited about meeting other like-minded artists. Mustard Lane has become like a second family to me."
Her first gig with us was handing out samples of EcoStore laundry detergent at Duane Reade.  But her favorite had to have been the time she dressed up like a zombie to promote The Walking Dead.  "Getting turned into a zombie for the night was pretty amazing!"  Jen says.  She also treasures the opportunities Mustard Lane has presented that challenge her abilities as a leader.
Jen's currently putting those leadership skills to good use at the Marriott Lincolnshire's production of Evita.  She is working as Assistant Director/Choreographer under one of her mentors, Alex Sanchez.  We are so happy to have served as a home base for her to pursue her dreams.  To learn more about Jen Donohoo, check out her website!