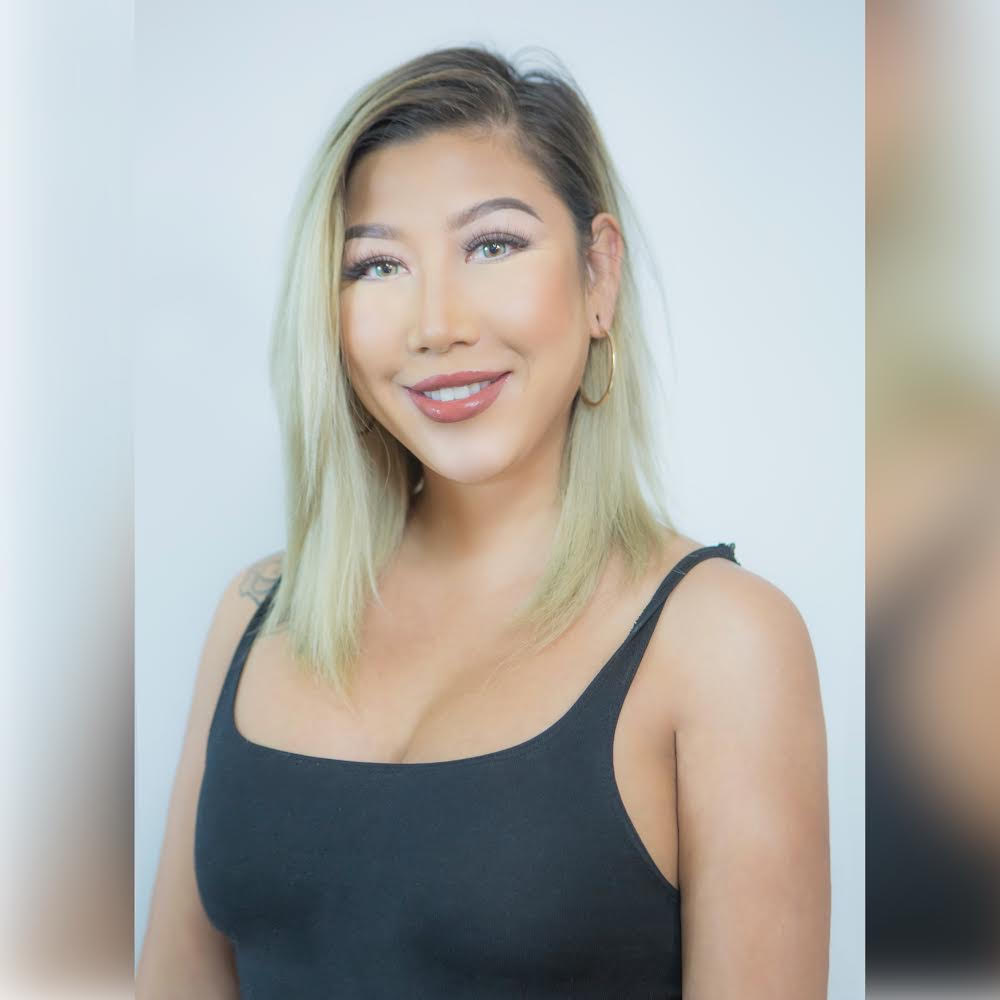 Meet Tabitha! Our sushi and travel loving, Laner of the week! Originally from Los Angeles, she now calls Vegas home. She works as a hair stylist and makeup artist and loves to be creative! Off the Lane you can find her traveling or spending time with her adorable dog. She loves coffee and has a hidden talent of dealing cards! How fun! We love having her creative spirit on our team!
What do you like about Mustard Lane or just working events in general?
Honestly I love working for mustard lane. I love meeting new people and interacting with all the clients and meeting people from all walks of life.
When you're not on the Lane…what are you doing?!
When I'm not on the lane I'm always looking for a new adventure like snowboarding or traveling to a new location I haven't been before.
Favorite restaurant or food?
My favorite food would have to be sushi.
What is one of your goals for 2023?
One goal for 2023 is to travel to 5 states that I haven't seen before and enjoying all the beauty that comes with finding new places to explore.
Name a place you'd love to travel to. And why?!
I think bora bora or Australia would be my top two places I'd like to go to. Something about being surrounded by water is just so calming and beautiful.
What's your favorite way to spend a day off?
My favorite way to spend my day off is to have a nice cup of coffee in the morning and spending time outdoors with my dog.
Do you prefer podcasts or books? Favorite one?
Definitely podcasts over books. I'm currently hooked on SmartLess.
What's your hidden talent?!
Besides doing hair and makeup, I'm really good and bartending and dealing cards.
If you could have your dream job tomorrow, what would it be?
Maybe being a flight attendant so I can work and travel at the same time.
What's an essential part of your daily routine?
Coffee is a must, but everyday I like to write down short term goals I have for myself and try to accomplish as many as I can by a month.
What life lesson did you learn the hard way?
Life is different for everyone, there's no right or wrong way to do it. As long as you strive to be your best self everyday.
What inspires you most?
Working and growing with my friends and helping each other thrive in life and become better people.
To learn more about Tabitha, check out their instagram @_tabbsss!