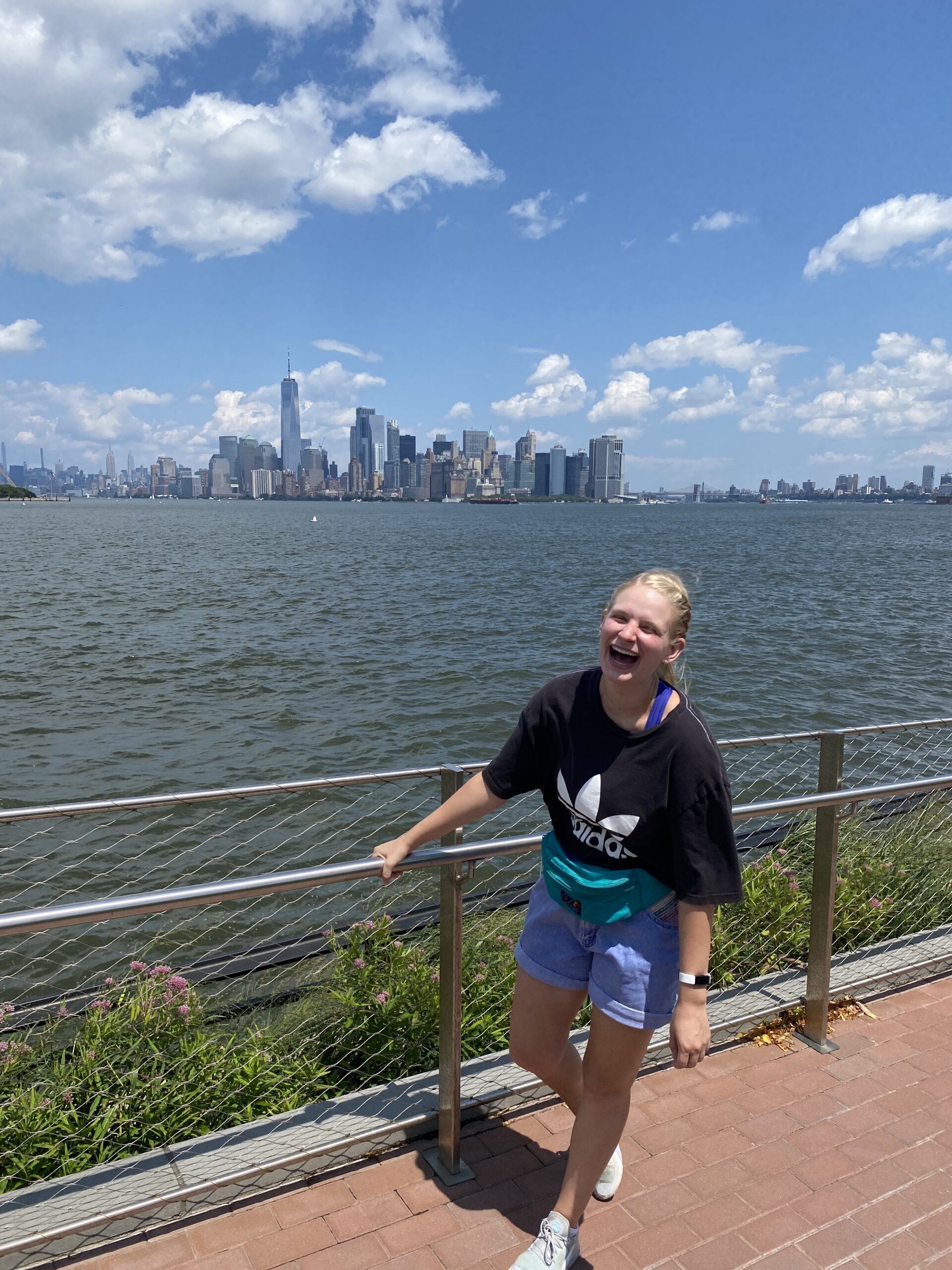 Meet Skye! Our fun loving Laner of the Week! Skye calls NYC home and she loves exploring everything that the city has to offer! An actor and podcast host, this Laner keeps busy pursing her passions. When she's not performing or working on the Lane, you can find her blasting pop tunes in her bedroom, watching Sex and the City, hanging with her loved ones, or bouldering. A self described "loud girl with blonde hair and a sick watch tan" we love the energy and humor she brings to each event!
What do you like about Mustard Lane or just working events in general?
I love meeting new people and doing new things at each event and getting to see different parts of New York!
What is a quote that really resonates with you?
"Do your thing and don't care if they like it." -Tina Fey
How do you define success?
Waking up everyday being enticed by life, eager to keep learning and growing, loving the people I'm around, and having the ability to ride the highs as well as the lows.
Whats the last thing you watched on Netflix?
The new episodes of Grace and Frankie!! Obsessed.
Where is the most interesting place you've been?
Maybe Iceland or the ice bar in Stockholm, Sweden.
What pets did you have growing up?
A hamster named Marshmallow and a standard poodle named Lincoln. Now we have a standard poodle named Yadi!
What is a movie title that best describes you?
Legally Blonde?
What is the most impressive thing you know how to do?
I can fall asleep almost anywhere and at ANY time… even immediately after drinking caffeine.
What is something you will NEVER do again?
I honestly don't think I regret anything so deeply as to NEVER do it again😅
Which celebrity do you get mistaken for? Or are you a mashup of celebrities? Which ones?
I've heard Anna Sophia Robb and Joey King but I don't see it at all!
Whats a brand or event that you would love to represent/work should the chance ever arise?
Any fun fitness brands, theatre companies, or beauty brands— I'd also love to work with brands or companies making positive impacts socially and/or environmentally.
To learn more about Skye feel free to check out her Instagram @uhmitsskyee!