How is it almost August?!? Time seems to be flying here at Mustard Lane and we are so grateful for all the new projects headed our way. In July we staffed over 90 events with 430 Shifts!!! Today Mustard Lane has an epic day and is staffing in 20 different cities across both the US and Toronto Canada! Representing brands such as Victoria Secret, Pax, Target, Legos, Showtime…Just to name a few! A major undertaking to say the least and a testament to effective communication between everyone involved between our clients and Laners!
Our Laners are the absolute BEST and we are so excited to share with you all what's going on with a quick recap from our internal team!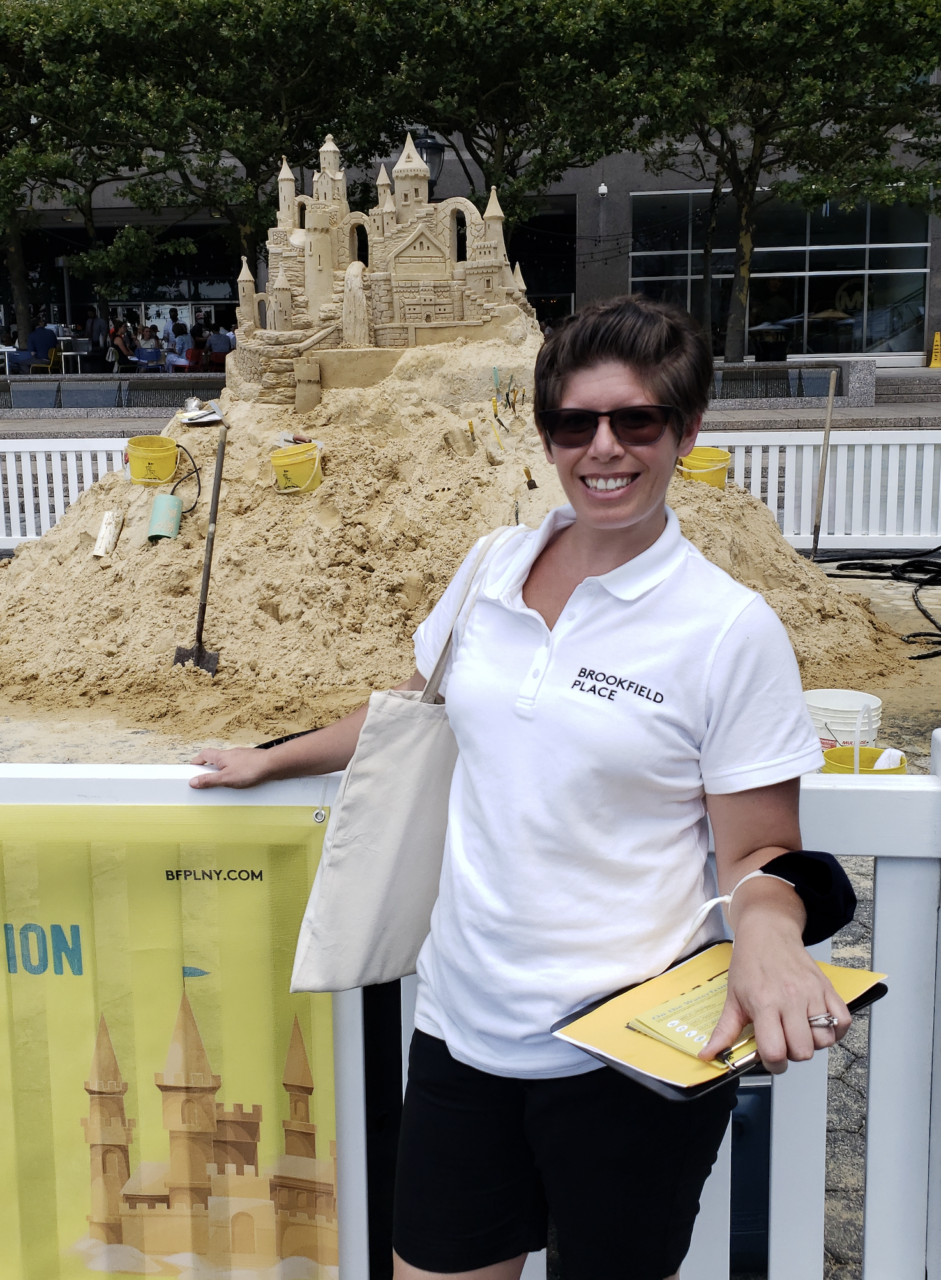 Mustard Lane has been continually working onsite with some amazing Brookfield Property events this summer! From promoting an outdoor production of King Lear in Brooklyn Commons, informing local Brookfield passerby's of the largest Sand Castle ever to be built at Brookfield Place , and setting up free weekly games of Ping Pong with Brooklyn's The Push at Manhattan West Plaza and Brookfield Place. Be sure to stop by and say hello!
Deven is most excited to see the new Mustard Lane Internal team member, Susie, really come into her own and become such a great asset and addition to the team! – Deven Anderson
"It's been so exciting to be a part of the team as the events industry continues to boom back. I'm loving my hybrid position, working on the internal team in the ML office and managing events in the field. It's been particularly exciting, challenging, & rewarding to work on staffing and coordinating the details for a few multi-city activations including one that is taking place in 10 cities on the same date!" – Susie Gannon
Stay tuned for our August update!