2017 US Open
It's that time of year again! We're all tennis all the time. This year we're at the 2017 US Open working with Lavazza, The Italian Coffee Company since 1895. Lavaaza is proud to be the official coffee sponsor of the Open and we're thrilled to be working with them. When we're not busy making coffee to fuel the viewers we're sneaking in glimpses of Venus Williams and all the stars at this year's tournament.
This year we're stationed at 2 cafes as well as the boardwalk. Mustard Lane has partnered with Lavazza to provide baristi and onsite managers to ensure everything runs smoothly. We also have Lavazza ladies handing out free mini bags of coffee beans on the boardwalk as attendees come and go.
Lavazza Partnership
Our partnership began years ago. Through our time together we have worked on several projects together. Some of the larger activations include the 2016 US Open, The James Beard Festival in Chicago and the Chicago Restaurant Trade Show.We also worked with Lavazza for the 2017 BNP Paribas Open Tournament we flew NYC baristi to California to complete the project.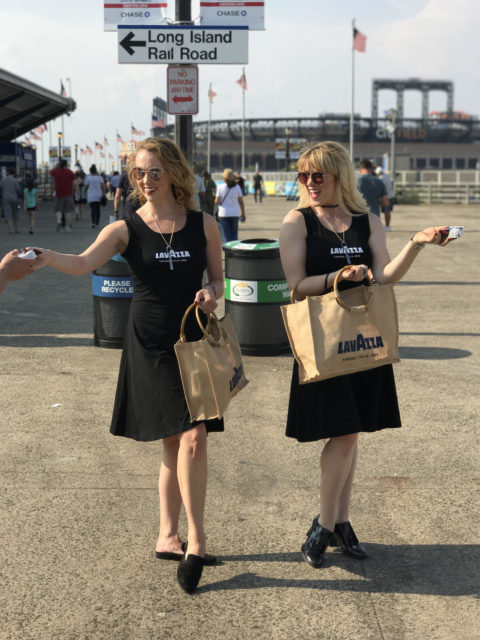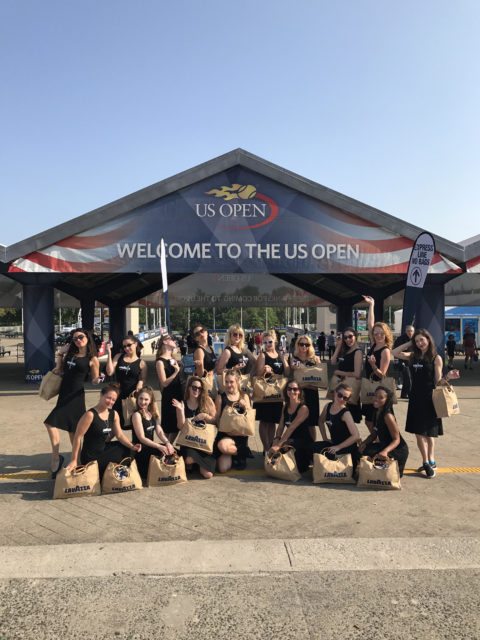 If you get a chance to make it to the tournament check out the Lavazza Cafe in the Food Village as well as the Court 6 Cafe. Stop by for the best cup of coffee you'll ever have!