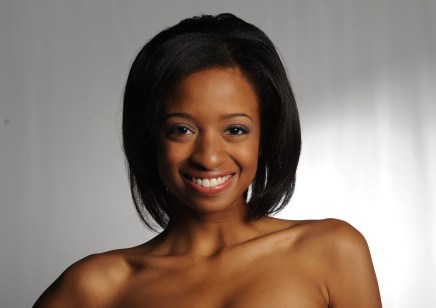 This Laner of the Week, promotional model Taylor Fields, is 2014's final #LOTW!  She is gorgeous and talented.  While we've been bereft of Taylor for the holiday season, we can't wait to welcome her back in 2015!
In addition to her promotional model career, Taylor is a performing artist from New Jersey.  She attended Fordham University and the Ailey School in New York City, earning a BFA in dance with an English minor.  Graceful and willowy, Taylor has modeled for Leo's Dancewear, Capezio and Glamour Costumes.  She's performed around the world as a dancer on the Holland America cruise lines, and most recently wrapped a Christmas gig in Hershey Park, PA.  She has danced back-up in Times Square for recording artist Ne-Yo, she has been a featured ballerina on a music video for "The Voice's" Jacquie Lee, and you may have seen her in the New York Stock Exchange's "Big Stage" commercial.  She also coaches and choreographs for dance competitions throughout the tristate area.  In short, Taylor is a busy lady!  We are happy to have her as a promotional model.
Regarding Mustard Lane, she says,  "I don't feel like I'm necessarily 'working' during Mustard Lane jobs and events.  They are engaging, fun, and unpredictable– you never know if you're going to be promoting a new hair product or running the streets of NYC!  It's really been a pleasure being part of such a hardworking, positive, and genuine team." Thanks, Laner of the Week, promotional model Taylor Fields.  We hope to see lots of you in 2015.