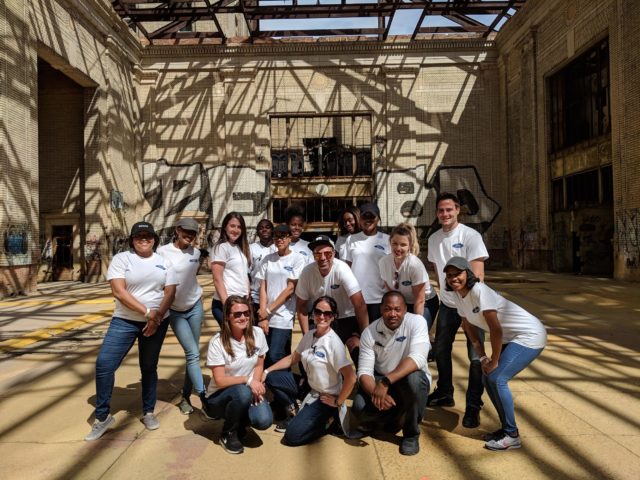 Last week we worked with Civic Entertainment and Ford Motor Company to help announce the new plans for the Michigan Central Station!
The Client
This awesome event was put on by Civic Entertainment!
The History
Originally built in 1912, Michigan Central Station was Detroit's Ellis Island. Many generations of Detroiters passed through. The station was a symbol of Detroit's great rise and then it's tragic fall.  On January 5th 1988, 74 years after opening, the last train exited the station. There were many unfulfilled plans for the station that left the building abandoned for years. MSC, as it is commonly referred to, survived several close calls with demolition. On June 11th, 2018 the owner ended the months of rumors and confirmed that the station has been sold to Ford Motor Company!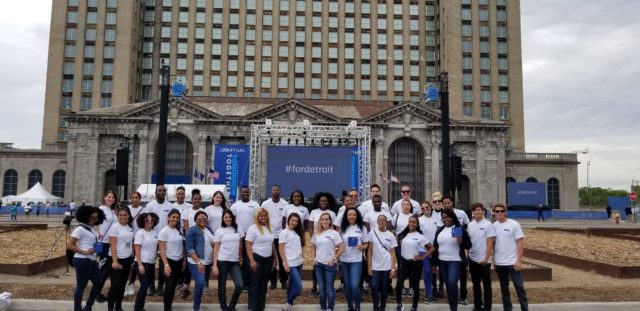 The Event
On June 19th Ford hosted a VIP day where the Laners helped with set up, guiding guests through tours in the morning and during the afternoon open house the Laners assisted with crowd control. The day was a huge success with about 1,500 people visiting the station. MCS was then open to the public from Friday the 22nd to Monday the 25th. Long lines of people waited to enter for a glimpse of this historical moment. The Mustard Lane Laners were proud to be there assisting with this important event! Lauren, our ML manager said, "Ever since I moved to Michigan 10 years ago, Michigan Central Station has been my favorite building in Detroit! It's amazing how a rundown, nearly hollowed-out, old building could still be beautiful. Being part of this event was such an amazing experience, and I'm so happy that I got to experience history being made!"
Highlight Quotes From Guests
"My parents met here in 1940. They eloped and got married before my dad caught a train out of here to go flight in WWII."
"My family immigrated to the US in 1951, we came to Detroit by train from Ellis Island."
"I lived most of my life a block away from this old building, and it broke my heart to watch it crumble from years of neglect, It raises my spirit to hear that Ford will be renovating it and bringing it back to the glorious building it once was!"
"I took a train out of here when I went off to fight in the Vietnam War."
"This building means a lot to a lot of Detroiters. I'm thrilled it will be restored and not torn down."
The Future of MCS
Ford has plans to renovate the building by 2022. MSC will be part of a Ford Detroit campus focused on developing self-driving vehicles which will be the office for 5,000 people!