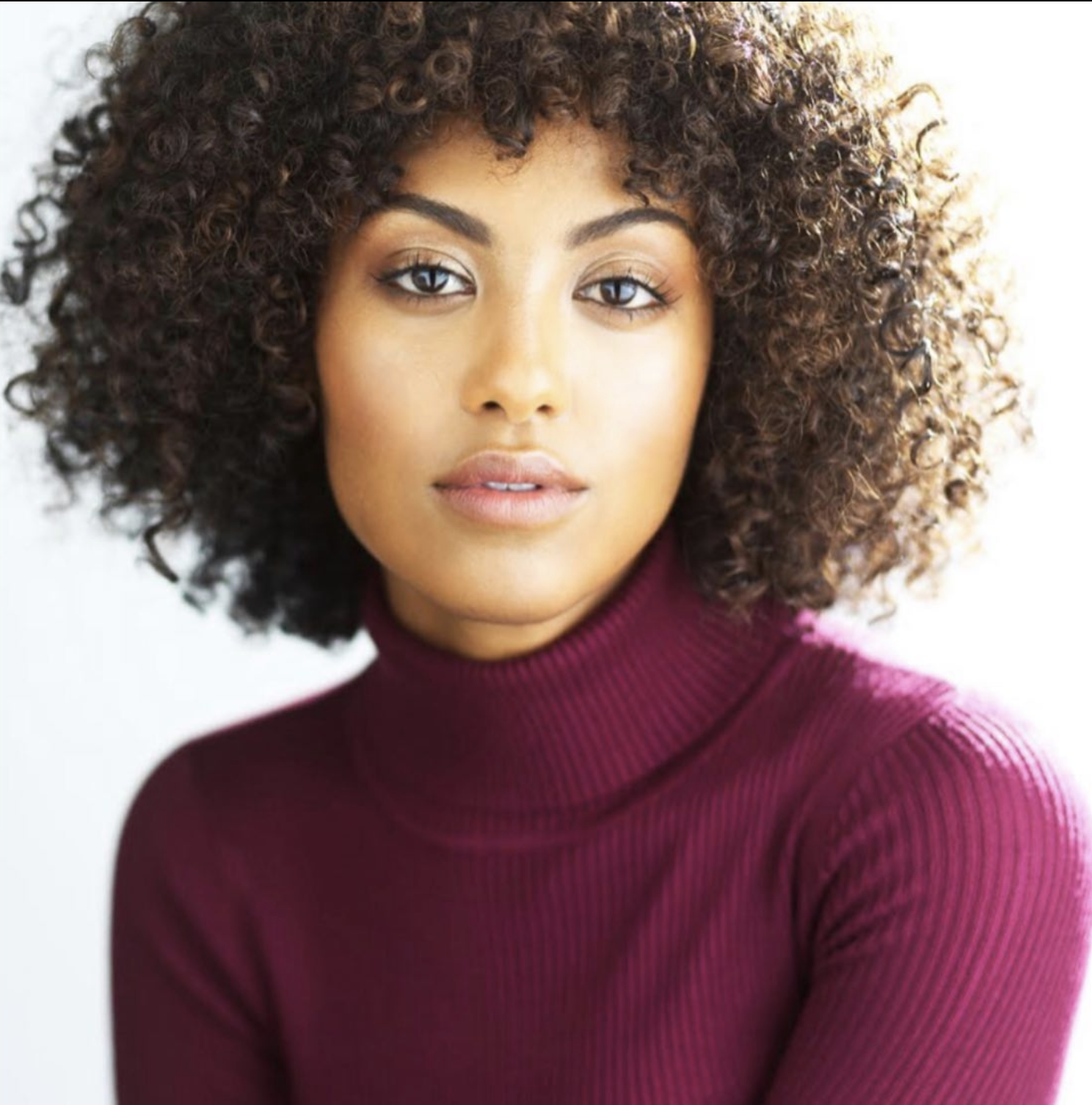 Meet Fortuna!! Our beautiful Ethiopian Laner of the Week!! Originally from Ethiopia, she is currently residing in Brooklyn! This talented Laner is working on her 2nd Indie feature film! She loves learning and eating plant based food. Off the Lane, you can find her creating films or healing bodies through natural plant medicine! We love having this passionate naturalist on our team!
What do you like about Mustard Lane or just working events in general?
HOW AMAZINGLY KIND, CONSIDERATE, FLEXIBLE, COMMUNICATIVE, WARM, RESPECTFUL both my coworkers, the management team who STAY EMAILING ME WITH THEM JOBS (BLESS UP, WE LUV DA BAGGG) haha and honestly also the adventures of getting to experience so many things that I otherwise wouldn't have even know existed if I wasn't working with ya'll, so thanks fam, ya'll are DOPE.
When you're not on the Lane…what are you doing?!
I'm currently finishing up my second feature film (COME ON DIY INDIE) which has been quite the adventurous and bountiful learning experience of my life trust far (I'm a geek for learning). Otherwise I'm reading/learning about the super amazing ecosystem of the natural body, the physics of energy and how it's mathematics is the foundation of our social/economic structure (the power of the THOUGHT is truly something special)…intergalactic spiritual warfare…you know, regular stuff.
Favorite restaurant or food?
The most painful question I ever have to answer. Favorite restaurant as of right now is probably Beyond Sushi (plant based restaurant). Favorite food is a large, hearty, fresh, scrumptious SALAD. Yes, I said it. RAW PLANTS ARE WHERE ITS AT!!
What is one of your goals for 2022?
To squeeze as much joy out of every second that I am here.
Name a place you'd love to travel to. And why?!
Japan! I love the respect they have to nature and this earth on a communal, SOCAIL level. They have SUCH a beautiful culture of gratitude. Every plant they plant, pick and consume is with the integrity and covering of love, honor, gratitude and respect. I have such a DEEP gratitude for the nature and it's creator. And Jamaica, for similar spiritual/gratitude interests.
What's your favorite way to spend a day off?
Bathe in the dirt of a forest that hasn't been tampered by man, urinated on by dogs and probably humans.
Do you prefer podcasts or books? Favorite one?
BOOOOKKKSSSSS, PAPER AT THAT. I'll give you two: The Body Keeps The Score and Mind over Medicine. LIFE CHANGERS (I expect a book report!)
What's your hidden talent?!
I can cluck like a chicken … too well. Used that to secure every single one of my mangers/agents.
If you could have your dream job tomorrow, what would it be?
Well I don't dream of labor so there's that haha. And, honestly, I'm already doing it. Might not be at the caliber I seek to do so yet, but I'm truly doing everything that my heart desires and when I come across something new I wanna try, I do that too!!
What's an essential part of your daily routine?
This may be TMI but, I clean colons for half a living so my meter is off at this point in life haha BUT, upon naturally rising (usually btw 8:03am – 8:27am), I MUST have my 3 bowel movements within the first 2 hours before I can step out of the house. I just feel so weird otherwise. That plus my 20 minutes of sun kissed meditative/journaling session up on my rooftop during those 2 hours. The electrical charge is everything.
What is your favorite family or friend tradition?
I honestly don't have one … I just show up to things and have a good time haha.
What inspires you most?
The Power of Love.
To learn more about Furtuna feel free to check out her Instagram @fortuna.gsellassie!