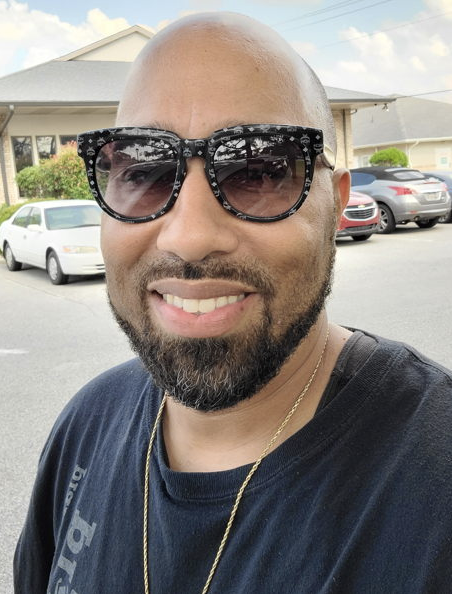 Meet Chris! Our food and game loving, Laner of the Week!! Chris is originally from Chicago but grew up in Washington, D.C. He's a military brat with a love of travel. When he's not on the Lane, you can find Chris cooking or working as an IT professional! Smart and savvy, this Laner enjoys fine arts and culture! As a father of 7 (four boys and 3 girls) this very busy Laner couldn't do it without the support of his wonderful wife. We love having this super dad on our team!
What do you like about Mustard Lane or just working events in general?
Mustard Lane is great. Their customer service, support of their Laners and quality of gigs provided are top notch. The pay rate for gigs is great and the brands they work with are quality brands. I love the freedom that comes with working events. I love meeting great people, expanding my experience in brand marketing and traveling!!
When you're not on the Lane…what are you doing?!
Spending time with my family and enjoying my PS5!!!
Favorite restaurant or food?
Asian food is my absolute fav!!!
What is one of your goals for 2022?
To put my family in a much better financial situation.
Name a place you'd love to travel to. And why?!
I'd love to travel to Greece and Brazil. They are extremely beautiful and culturally rich countries with excellent food and wonderful people!!
What's your favorite way to spend a day off?
Playing my PS5 in as little clothing as possible with a bottomless lemonade pitcher..lol!
Do you prefer podcasts or books? Favorite one?
I'm a book reader but lately I prefer podcasts.
What's your hidden talent?!
The ability to remain unbiased in all situations and be a fair mediator in times of conflict and debate.
If you could have your dream job tomorrow, what would it be?
To own a consulting business and travel the world helping to enrich the lives of people through companies that have great community initiatives.
What's an essential part of your daily routine?
Meditation and prayer!
What is your favorite family or friend tradition?
Watching my kids open presents on Christmas morning.
What inspires you most?
My family. They count on me and push me to be better. They inspire me to never give up and to keep moving forward no matter what.
To learn more about Chris feel free to check out his Instagram @_totallyrnp!