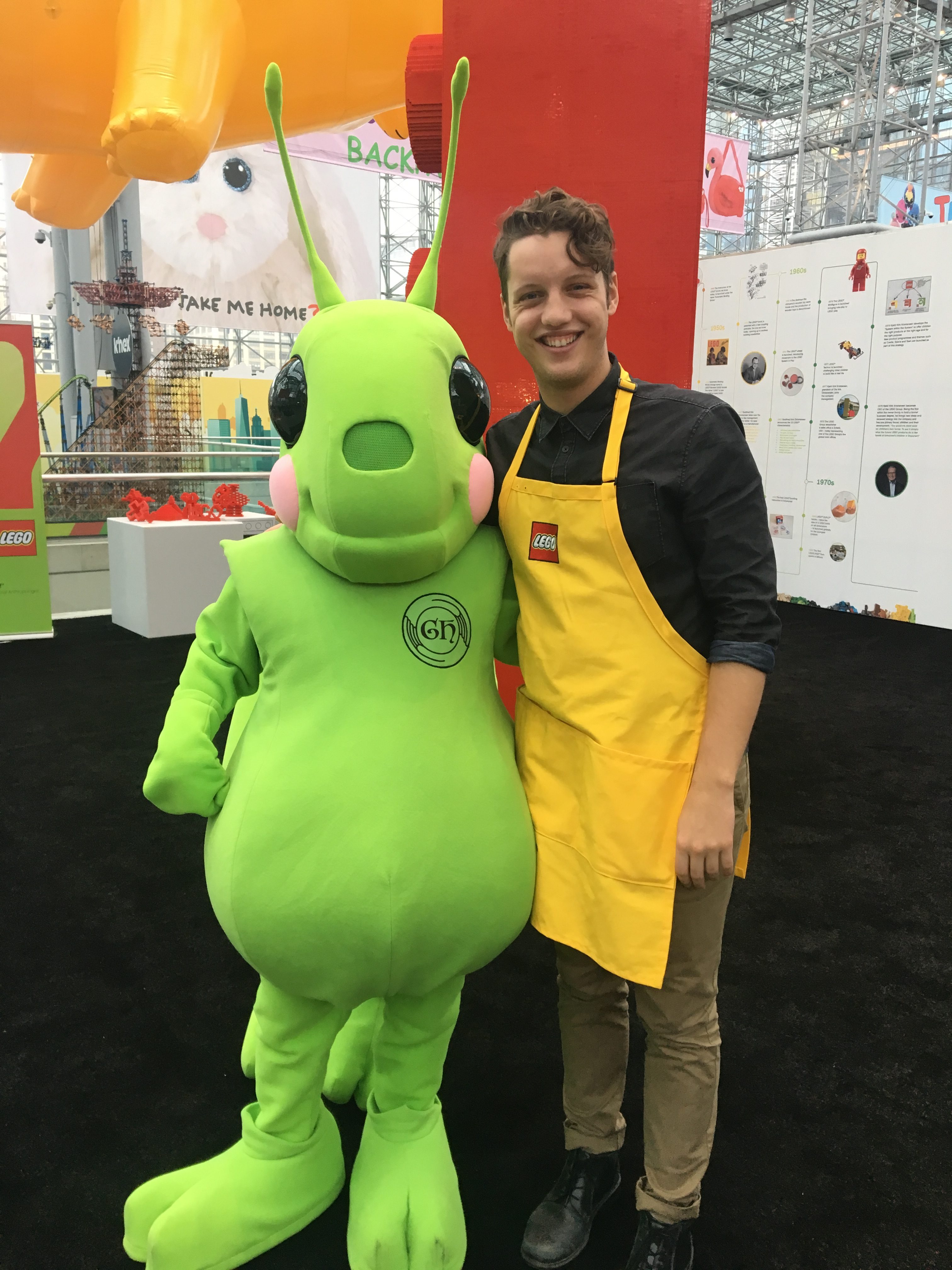 Originally from Oklahoma Brandon now resides in the Big Apple. He's a long time Laner that has been with us since 2014! He's worked several activations, most recently he worked an activation with Sequence Events and LEGO for a life-sized installation! Overall his favorite event was working with a tech pop up that went on for several months last year. When asked about the Lane Brandon said " I love the flexibility and the amazing employees and friends!" Outside the Lane he's a singer & Actor! He does this while maintaining his social butterfly status!
Fun Facts: Brandon didn't lose his last baby tooth til' senior year of high school and he was once caught hooking up with someone by a buffalo. AWKWARD!
What famous person would you want to meet?
So many… but… Brandy or JoJo. I have unhealthy obsessions with both.
What is your spirit animal and why?
Otter. Playful, sometimes vacant, and loving
If a movie was made about your life, what actor would play you?
Troye Sivan. I'm told he is my doppelganger but just much much thinner. And richer.
Favorite restaurant/ best item on the menu?
Anywhere serving gin. Negroni.
What character have you always wanted to play?
Evan Hanses. #basic
Favorite 90s jam
Bug A Boo- Destiny's Child
Celebrity crush
So many. Shawn Mendes is maybe the most embarrassing?
Morning or night person?
Night!
What's your hidden talent?
I can blow spit bubbles off my tongue.
What is the most bizarre job you've done?
Guarded a giant Lego piece made up of 133,000 small lego pieces
Most embarrassing moment
Idk if this is embarrassing or proud…. but cage dancing at last year's ML party.
What flavor ice cream would you be and why?
Mint chocolate chip. I can be surprisingly refreshing