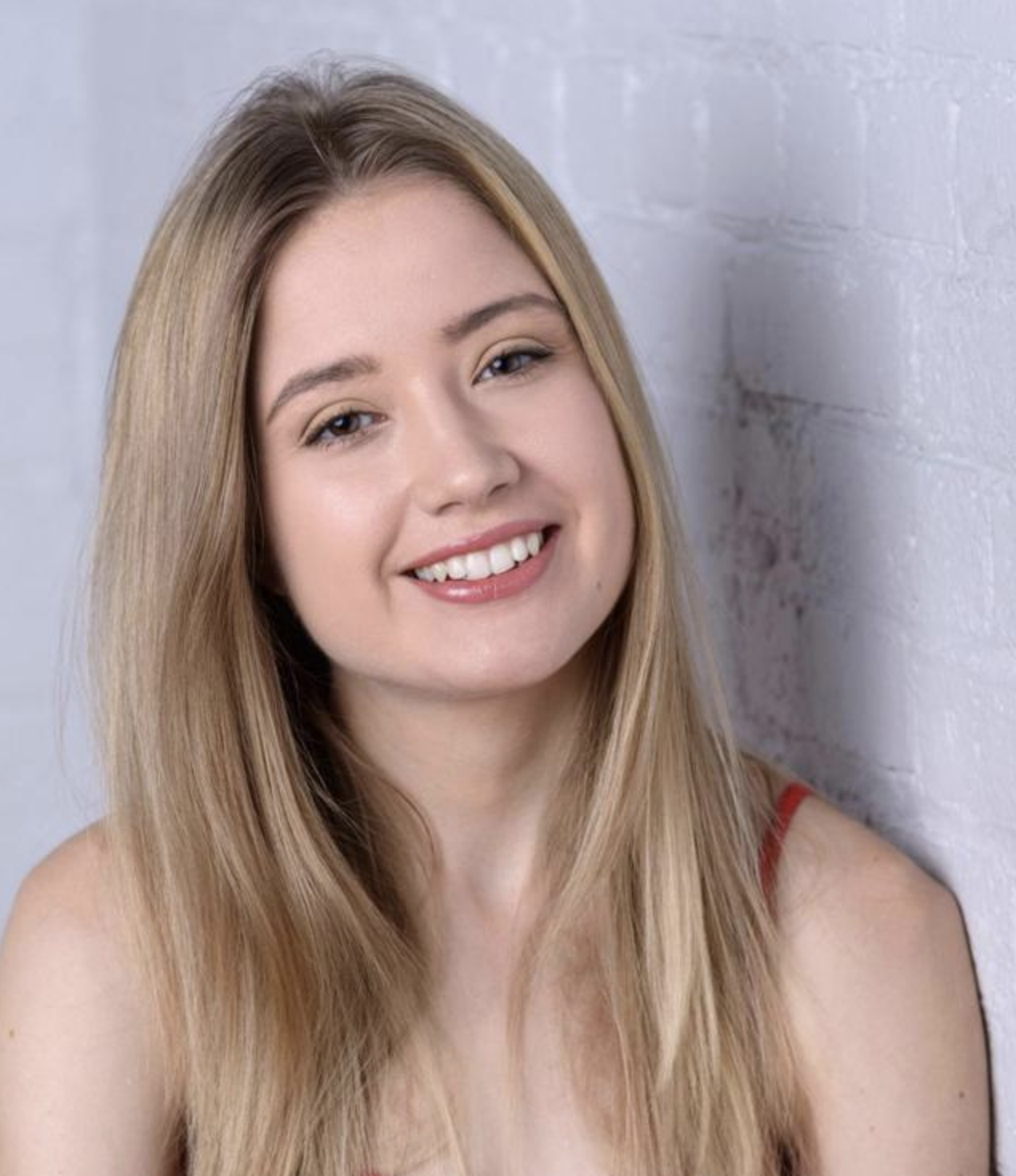 Originally from Sweden, Beatrice moved to Boston about two and half years ago, so she's still settling into life in America. Beatrice is an actress and model and she's secretly a princess – for real! She runs her own princess party entertainment company, so if you want to see her dressed up as a princess be sure to check out her Instagram @thebeatricelovely. Beatrice loves being a BA because it's a great way of earning extra money on the side while interacting with a ton of great people.
What was your favorite ML gig?
Boston Calling Music Festival for Miller Lite (which was with MKG)
What do you love about the Lane?
Mustard Lane is so well organized and easy to deal with, great people in the office, straight forward instructions for every job and nice BAs I get to work with too. It's a great way of (often) meeting fellow performers in Boston who also do this as a side gig.
What do you do outside the Lane?
I'm an actress, model and princess
What would the title of your autobiography be?
What the heck was that?! Or A rolling stone gathers no moss
What is your go-to coffee order?
A cappuccino, bigger than the smallest one, nice and strong please not that diluted crap
What is the last book you read or movie your watched?
Book: Acting in Film by Michael Caine, movie: Breakfast at Tiffany's
What song best describes you & why?
Wild World by Cat Stevens, he's encouraging you to explore the world but reminding you to remember yourself and your roots, your home. Look after yourself and nurture your talents, remember you're more than a pretty face because "it's hard to get by just upon a smile"
What's the most useless talent you have?
Remembering numbers, codes phone numbers, including the Fibonacci sequence: buggered if I can remember what that ones for.
Describe the best museum/gig/play/game you've ever been to.
Any concert that my husband took me to: the Rolling Stones and then Paul McCartney twice at Fenway Park, both times we were 100 ft from the stage and got to meet him before the show and sing along to Hey Jude together.
What's your morning ritual like?
I navigate from the bedroom to the kitchen and make a cup of tea, then I sit on the couch reading the news and drinking the tea as I slowly wake up and start doing what I have to do for the day. I don't function until I've had two cups of tea
What accomplishment are you most proud of?
There's lots of things I'm happy about. I suppose I can mention that time me and my husband were artist liaison, we booked KT Tunstall to play a charity event in Boston that raised about $1 million, we organized everything from getting in touch with her people to organize the booking to meeting them and dropping off at the airport and hanging out with her and her team for 24 hrs for anything they needed.
Chocolate or fruity candy?
Chocolate
Last great vacation you took?
Probably London with my husband, we always took working vacations. Best city with the best person. I'm mentioning my husband so much because he died recently and he was my soulmate, all my best memories are of him and my drive and my self confidence I owe to him.
Favorite rainy day activity?
Going to the movies with a load of food and snacks and watching two or three in a row, or staying inside and doing stuff for my career like promoting myself, or some indoor workout to stay fit.
If you could be an Olympic athlete, in what sport would you compete?
Horse riding, probably show jumping or dressage
When you're having a bad day, what do you do to make yourself feel better?
Watch a movie or force myself to play guitar and sing
What is the best piece of advice you've received?
Whenever you second guess a past decision or ask yourself "what if…" – ask yourself "will it help?"
As a child, what did you wish to become when you grew up?
An actress