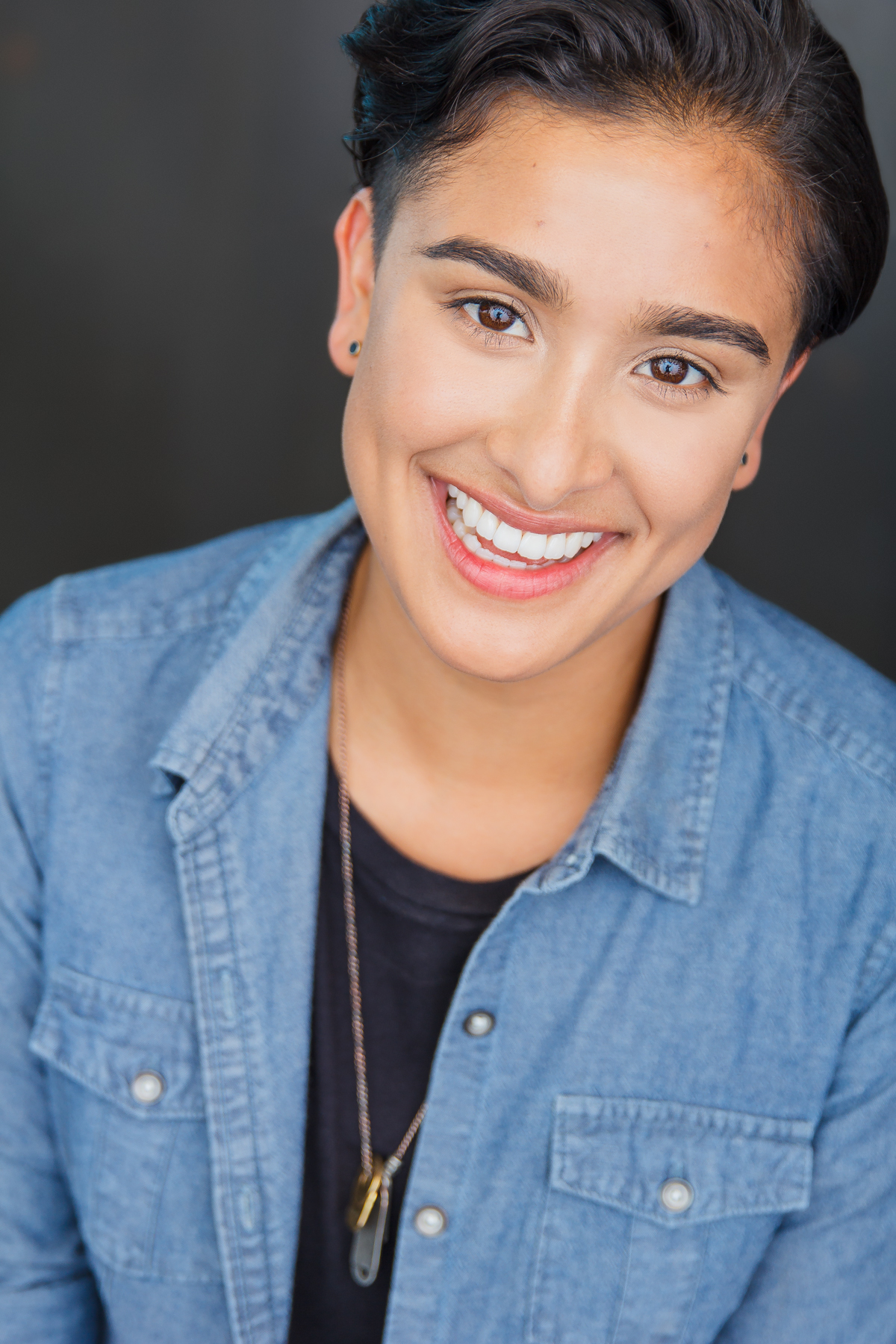 Avi Roque:  Love What You Do, Love Who You Are
Avi Roque, a California native with amazing dimples and an outstanding smile, is this week's Laner of the Week.   Avi headed to the Windy City to find work as an actor.  They have been fortunate enough to fulfill that dream.  We have been fortunate enough to get Avi to join our staff.  They wowed us with their energy, passion, and charm, and then topped it off with an incredible ability to organize– a quality that does not go unappreciated in the event industry!
Nor does it go unappreciated in the theatre industry.  A talented actor, Avi Roque is currently understudying at Chicago's famous Lookingglass Theatre.  Their next production is Garcia Lorca's famous play, "Blood Wedding." "It's going to be an awesome show!" they assure us.   For more information, check out Avi's website.  They can also be followed on Twitter and Instagram.
We met Avi Roque in the summer of 2015 through a posting at The Green Room Studio in Chicago.  They met with CEO Kristal Mallookis.  "We chatted one on one about the artist's way of life and making a living," says Avi.  "I feel like we totally connected."  Mallookis felt the same, and Avi became a #Laner.
On working for us, Avi says, "Honestly, every time I've worked an event, I have met and worked with the most incredible people."  One of their mantras is "Love who you are… love what you do."  Furthermore, they say,  "I love being a #Laner because there's something so enjoyable about spreading cheer to strangers and making genuine human connections, whether it's through sharing new information about products or, of course, handing out free swag!"  They also mention that Mustard Lane is efficient, thorough, and organized.  We love hearing that we're organized from extremely organized people!  Every time Avi shows up to work, they do us proud!