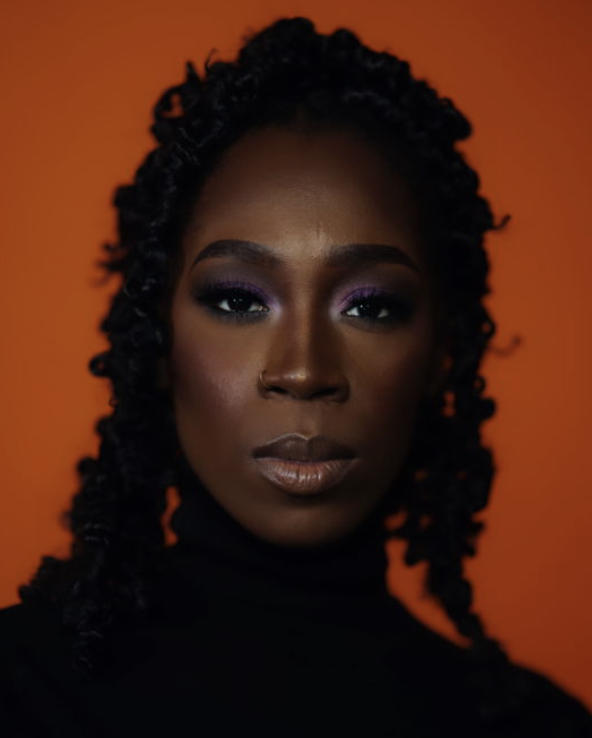 Meet Anna!! Our musically talented Laner of the Week! Born in Ghana, she now calls Queens home. Off the Lane, Anna is a musical artist and photographer. She loves going into the city and exploring. She is passionate about meeting new people and collaborating on new creative projects! As a foodie, she also enjoys trying all the new and exciting food NYC has to offer.
What do you like about Mustard Lane or just working events in general?
I love the people I meet, I've made a few friends along the way and even had the pleasure of doing a photoshoot with some. Aside from that Mustard really takes care of their people and I appreciate that. The new experiences, new events always keeps me on my toes.
When you're not on the Lane…what are you doing?!
I work full time as a business recruiter in tech.
Favorite restaurant or food?
Favorite food is steak, fav restaurant is hard but I love Buddakan in meatpacking!
What is one of your goals for 2023?
Biggest goal is to move back to Brooklyn, I miss it so much and the atmosphere. Also to breakout more with my music and photography excited to see what 2023 has to offer.
Name a place you'd love to travel to. And why?!
I'd love to travel to Greece, as little kid I was obsessed with Greek mythology. I even said I would grow up to be a Greek mythology professor. I'm a little off from that haha but I still enjoy the culture, food and history it offers.
What's your favorite way to spend a day off?
I love to listen to music, try a new restaurant or a live show. Get out of the house if my body is feeling up for it.
Do you prefer podcasts or books? Favorite one?
That's hard I like both, but lately I've been reading more books. Favorite podcast Rob Dial.
What's your hidden talent?!
I can dance a little bit, I'm pretty low key with it.
If you could have your dream job tomorrow, what would it be?
Wow to travel the work and somehow be close to music/entertainment industry . That be honestly ideal also to help create a pathway for upcoming artist and talent. I think so many would try if they only had a chance.
What's an essential part of your daily routine?
I would say I'm an avid reader, I carve out 45 minutes a day to read my new book. Or some online articles knowledge is key for me.
What is your favorite family or friend tradition?
Binge watching a series together honestly nothing is better than the after discussion. I also love playing monopoly for some reason, I think it brings the best out of people.
What inspires you most?
It sounds corny but honestly being better than I was yesterday. I'm always trying to improve get better, and strive for more goals. It's accomplishing when I can check something of my checklist.
To learn more about Anna, check out her instagram @annathewin!