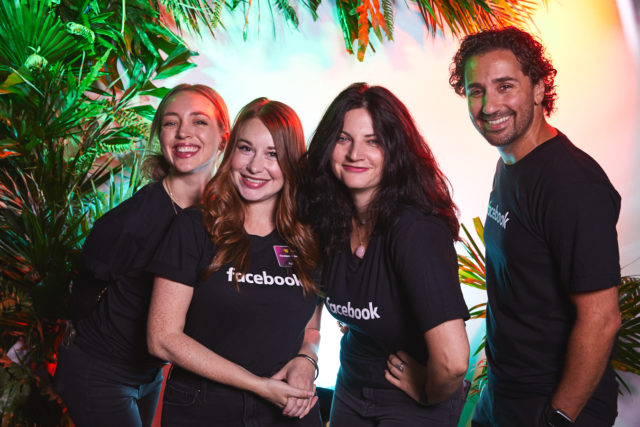 2019 has been a busy and exciting year on the Lane. We covered the most markets we've ever done, managed many long term pop ups and even expanded to Canada! Overall for the year, we staffed 849 events with 2,427 shifts that 7,056 Laners worked. Across the country we have approximately 5,000 Laners in our custom database, built by Matt Zur. That means we can provide you staff in any market you need. With our amazing recruiting team, we've got you covered in even the most remote markets! These are just a few of the fun events we did in 2019!
Gradient – Basil Hayden
We had the pleasure of working with Gradient on the Bourbon Legends Boxcar events in Philly and Columbus. Laner's were stationed throughout the convention centers to run each component of the activation. They ran check-in, worked as directional staff, and ran each booth for the different bourbons. We also provided actors onsite to be sensoriums! After those events, we've been working with Gradient and Basil Hayden's on events all across the country. From Miami to Grand Rapids, Chicago, Cleveland, Dallas, DC, Tampa and more, our Laners were there with a smile on!
Magnetic – Facebook
This year has been such a blast collaborating with Magnetic for their events all over the U.S. Laners from our Chicago, NY, San Francisco, Toronto and LA markets worked with Magnetic and Facebook to assist with their summits and other internal events. We even had Laners at the Worldz Conference this year! They absolutely love working with Magnetic and their awesome events, we're looking forward to 2020 with them!
Disney and CBS – Upfronts
We always love working the Upfront events. It's such an exciting time of the year and we're just glad to be a part of it. There are always a million moving parts and tons of staff involved. We love the challenge of staffing all components to ensure that every aspect is run smoothly. From check-in and directional staff to having the Laners stationed at each show's booth, we were there to allow guests a seamless evening.
Outside the Lane we've also been working on our event space and non-profit!
Meaux Space
Our event space in Chelsea has kept us quite busy. From photoshoots and filming, to pop-ups and parties, Meaux has been covered to fit a variety of clients' needs. The space is a modern, convertible space with a stellar view of Hudson Yards. Everything in the space can be moved around, including the island which is on wheels! We can accommodate your party of 50 guests or a more intimate evening! Check it out at MeauxSpace.com!
Off The Lane
We're so thrilled about launching our non-profit, Off The Lane in 2019! This has been in the works for several years and it's been an exciting year watching it all come together. OTL has several components that we'll be announcing in 2020, but the first is our Mentorship Program. We've put together an amazing program for seniors in college to transition to New York with the help of a mentor in their desired field. Moving to NYC can been an extremely challenging time especially if you work in the arts. We're here to show the young adults the ropes to ensure a smooth move to the city and provide a launch pad to starting their careers. To stay tuned on our 2020 Program, check out our website, Offthelane.org!
Thanks for following along, we're excited to see what 2020 brings! If you'd like to keep up with our day-to-day, follow our Instagrams!